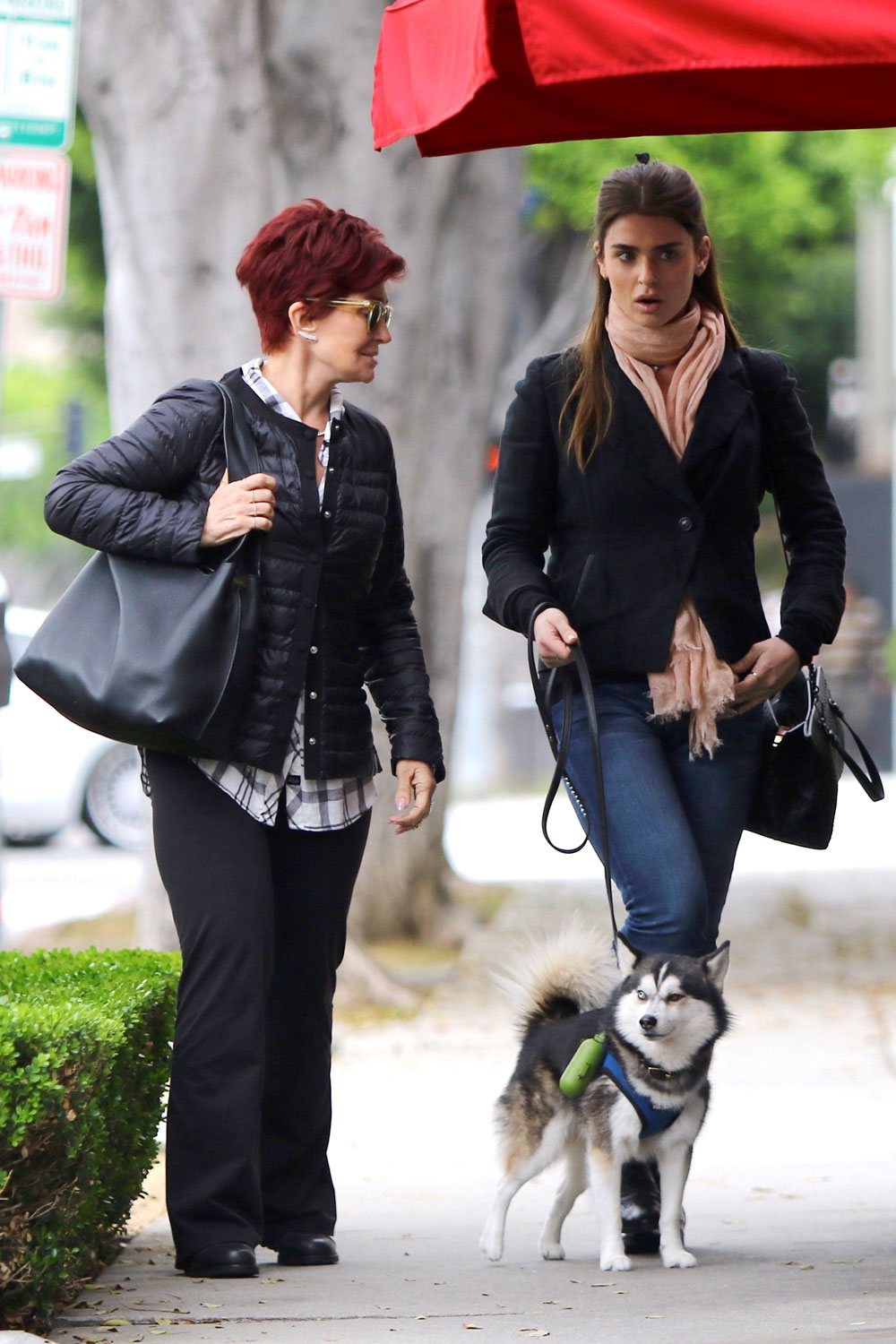 Embed from Getty Images
Aimée Osbourne is the oldest child of Sharon and Ozzy Osbourne. She is 37 years old and a musician who performs under the name ARO (her initials). Although she's put out singles before this, Aimée is releasing her debut album, Vacare Adamaré. I've embedded one of her videos below. Even if it isn't your kind of music, I think we can all agree, she really has a good voice. I'm excited to hear more from her. Besides her inherited musical legacy, Aimée is mostly known as the silent Osbourne, most notably for her decision at the age of 16 to not be part of the family's reality TV show, The Osbournes. Not only did Aimée choose not to participate – staying hidden behind locked doors while the cameras were rolling or having her face blurred should they accidentally capture her – living in the family home became so chaotic for her, that Aimée decided to move out. Sharon admitted in 2018 that Aimée moving out broke her heart, but in a recent interview with Yahoo, Aimée said she's never regretted her decision.
On moving out of the family home at 16 because of the reality show filming: It wasn't an easy time. In retrospect, I think my parents would have liked to have maybe done things a little differently. Reality TV shows at that point weren't really like they are now; it was all very new and uncharted territory, so there was a hell of a lot of chaos around. The way that's all done now is much more streamlined. It was definitely challenging and kind of scary at the time. But it was never something that I ever regretted not doing. I know some people find that kind of curious — because why wouldn't someone that was young want to be super-famous and all over the place and start this whole cultural trend of reality TV? But just for who I am and how I was, even then it was never something that would have worked in my favor.
On her decision not to do the show even after it became so successful: I'm not really someone that thrives off a lot of attention like that anyway. So, the more successful it got, the more grateful I was that I'd decided not to do it.
On quarantining with her parents during COVID: I actually have been staying with them throughout! It's quality time. There have been a couple of scary moments where any time you have a slight temperature or you don't feel 100 percent, and your mind goes to the worst place. There's been a couple of times where it's been like, "Oh my God, what if I'm sick?" But I think everyone has gone through that during this year at some point.
On understanding her privilege: Well, I grew up in a world with direct access to fame and a really blessed lifestyle, and it's been a wonderful gift; I've really focused on …read more
Source:: Cele|bitchy
(Visited 1 times, 1 visits today)