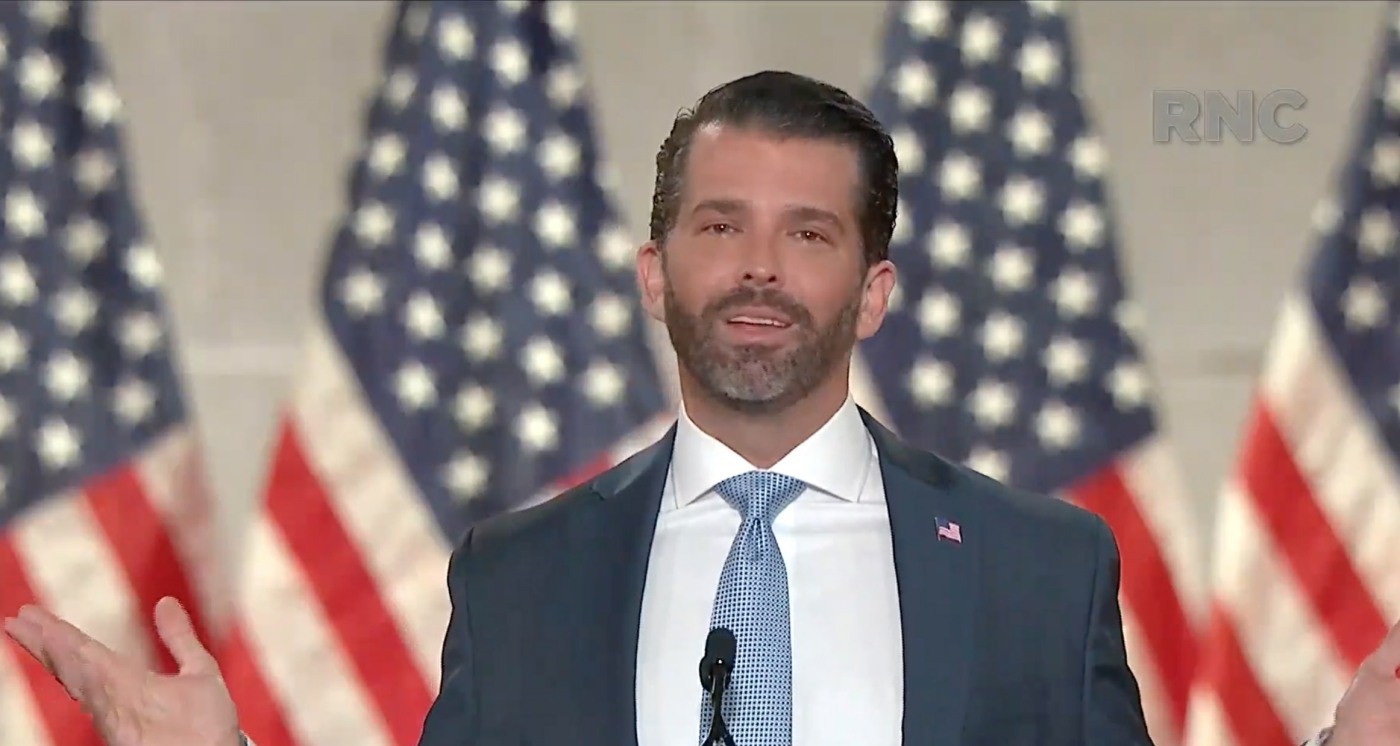 One of the funniest, worst and most damaging things about the Trump administration is how it operates like the stupidest royal court ever. Donald Trump clearly sees himself as the emperor, bloated and wheezing, covered in cheeseburger grease and amused by the state-controlled media (Fox News) 24-7. Ivanka sees herself as the crown princess, basking in her father's favor, and Don Jr and Eric are the idiot sons desperate for daddy's acknowledgement. What's always funny is when there are fractures in the Dumb Royal Court, like right now. Apparently, there are some in the Trump family who are freaking out about the emperor's erratic and dangerous behavior.
Donald Trump's erratic and reckless behavior in the last 24 hours has opened a rift in the Trump family over how to rein in the out-of-control president, according to two Republicans briefed on the family conversations. Sources said Donald Trump Jr. is deeply upset by his father's decision to drive around Walter Reed National Military Medical Center last night with members of the Secret Service while he was infected with COVID-19. "Don Jr. thinks Trump is acting crazy," one of the sources told me. The stunt outraged medical experts, including an attending physician at Walter Reed.
According to sources, Don Jr. has told friends that he tried lobbying Ivanka Trump, Eric Trump, and Jared Kushner to convince the president that he needs to stop acting unstable. "Don Jr. has said he wants to stage an intervention, but Jared and Ivanka keep telling Trump how great he's doing," a source said. Don Jr. is said to be reluctant to confront his father alone. "Don said, 'I'm not going to be the only one to tell him he's acting crazy,'" the source added.
One area where the family seems united is over the president's manic tweeting early Monday morning. After Trump sent out more than a dozen all-caps tweets, the Trump children told people they want Trump to stop. "They're all worried. They've tried to get him to stop tweeting," a source close to the family told me.
The Trump family's private concern about Trump's behavior could raise questions about his fitness for office. Trump has been prescribed drugs that medical experts say can seriously impair his cognitive function. Last night the New York Times reported that steroids, which Trump is reportedly taking, specifically dexamethasone, are known to "affect mood, causing euphoria or a general happiness."
There is a long history in the Trump family of denying serious illness. According to a Trump family friend, Trump's father, Fred Trump Sr., insisted on working even after his Alzheimer's disease advanced in the 1990s. "To retire is to expire!" Fred Sr. would say. The friend said that as Fred Sr.'s disease worsened––he once came down the stairs wearing three neckties––the family created a system so that Fred could think he was still running the Trump Organization. Every day Fred Sr. would go to the office in Brooklyn and they would give him …read more
Source:: Cele|bitchy
(Visited 1 times, 1 visits today)