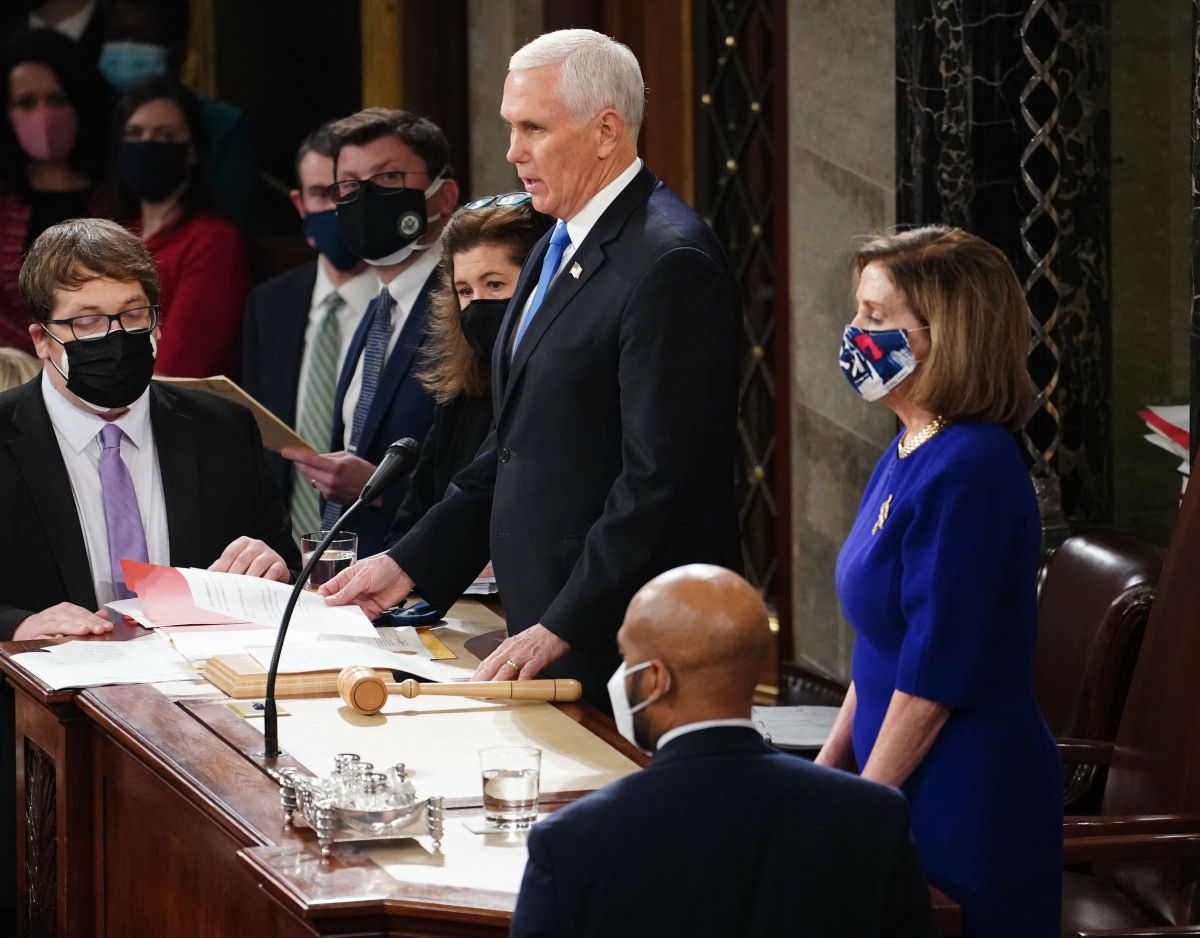 Last night, the House voted to compel Mike Pence to invoke the 25th Amendment. The vote went ahead even though Pence sent a letter to Nancy Pelosi ahead of the vote, wherein he wrote that he did not feel it was within his constitutional authority to invoke the 25th with only eight days left in Trump's term. He called the House's vote "political games" and claimed that invoking the 25th at this moment would "set a terrible precedent." You can see the full letter from Pence to Speaker Pelosi here. Still, the House still voted and it passed and today the House will vote on impeachment. All of which leads me to this remarkable article in the NY Times about Pence's relationship with Trump, which included some really astounding moments:
Trump called Pence a p-ssy ahead of the election ratification: Mr. Trump was enraged that Mr. Pence was refusing to try to overturn the election. In a series of meetings, the president had pressed relentlessly, alternately cajoling and browbeating him. Finally, just before Mr. Pence headed to the Capitol to oversee the electoral vote count last Wednesday, Mr. Trump called the vice president's residence to push one last time. "You can either go down in history as a patriot," Mr. Trump told him, according to two people briefed on the conversation, "or you can go down in history as a p-ssy."
During the Capitol siege, Pence stayed in the basement: Evacuated to the basement, Mr. Pence huddled for hours while Mr. Trump tweeted out an attack on him rather than call to check on his safety. "He set Mike Pence up that day by putting it on his shoulders," said Ryan Streeter, an adviser to Mr. Pence when he was the governor of Indiana. "That's a pretty unprecedented thing in American politics. For a president to throw his own vice president under the bus like that and to encourage his supporters to take him on is something just unconscionable in my mind." When the mob burst into the building, Secret Service agents evacuated him and his wife and children, first to his office off the floor and later to the basement. His agents urged him to leave the building, but he refused to abandon the Capitol. From there, he spoke with congressional leaders, the defense secretary and the chairman of the Joint Chiefs of Staff — but not the president.
Don't give Pence credit for Not Doing Fascism: "I'm glad he didn't break the law, but it's kind of hard to call somebody courageous for choosing not to help overthrow our democratic system of government," said Representative Tom Malinowski, Democrat of New Jersey. "He's got to understand that the man he's been working for and defending loyally is almost single-handedly responsible for creating a movement in this country that wants to hang Mike Pence."
Pence & Trump's meeting came five days after the attempted coup: The official description of the hourlong conversation was "good"; the …read more
Source:: Cele|bitchy
(Visited 2 times, 1 visits today)