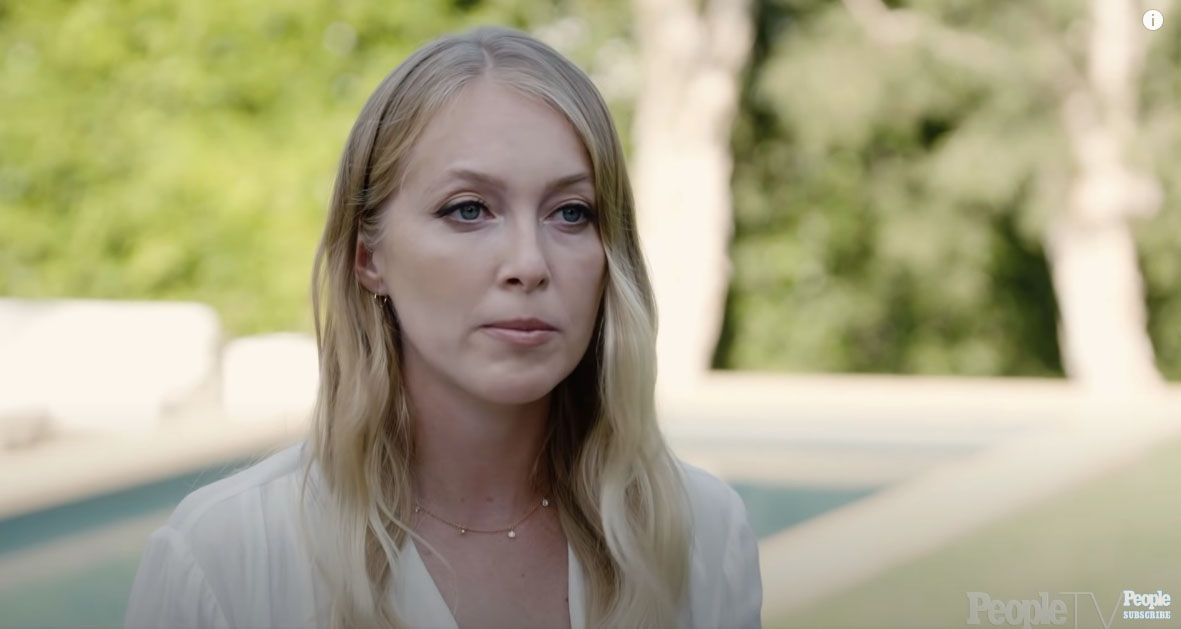 NXIVM was first known as a self-help and transformational group with a genius leader and backed by the Bronfman sisters, heiresses to the Seagram liquor dynasty. However in the last 3-4 years it has come out that NXIVM was a sex cult. They used the millions of dollars donated by the Bronfman sisters to bankrupt any members who tried to leave the cult. Litigation was a form of punishment for basically disobeying and betraying the leader.
One of the most horrifying programs within NXIVM was their master-slave sorority called DOS. DOS was led by Smallville actress Alison Mack which groomed the women recruited by NXIVM leader Keith Raniere. The women were branded with Raniere and Mack's initial to solidify their obedience. One of those women caught up in DOS was India Oxenberg, daughter of Dynasty star Cathering Oxenberg. India is featured in People magazine this week. She recounts the night she was branded and how she was manipulated and mind controlled. Below are a few excerpts:
India Oxenberg remembers that harrowing night in January 2016. By then, she was deep in the throes of the Nxivm cult. She was instructed to remove her clothes. Along with several other women, she was told to walk into a room that had a table.
"I had two women holding my hands and my feet so I wouldn't convulse," India tells PEOPLE.
There, she was held down and branded with the initials of Keith Raniere, the leader of the now-notorious Nxivm, which New York prosecutors described as a "sex cult." "I remember the smell — of flesh," says India. "I remember crying but not with pain. There was no choice to say no."
It was all part of an initiation ceremony into Nxivm's secret master-slave sorority, known as DOS. She had been recruited to join the group by another Nxivm member, former Smallville actress Allison Mack, who would eventually become India's "master." India's harrowing ordeal is featured in this week's issue of PEOPLE, and is also featured on tonight's episode of PEOPLE (the TV Show!), airing at 7 p.m.
At the time, India and the other women were told the brand was a "symbol of the elements." By that point, after five years of indoctrination into Nxivm, which billed itself as a self-help organization, India had lost her ability to think independently. "The circumstances pushed us to our limits, to the point where you would think you were making the choice to get branded," she says.
For the first time, she shares the chilling details of how she was lured, brainwashed, blackmailed and initiated into DOS, where she was groomed to have sex with Raniere. "One of my first commands was to seduce Keith," she says. "I was told it was an assignment to make me feel less vulnerable."
[From People]
I hadn't heard about NXIVM until one of Celebitchy's followers mentioned it. I follow their niece Hannah on Youtube and find her fascinating. I started watching HBO's documentary The Vow about NXIVM and I was hooked. What people don't understand …read more
Source:: Cele|bitchy
(Visited 1 times, 1 visits today)