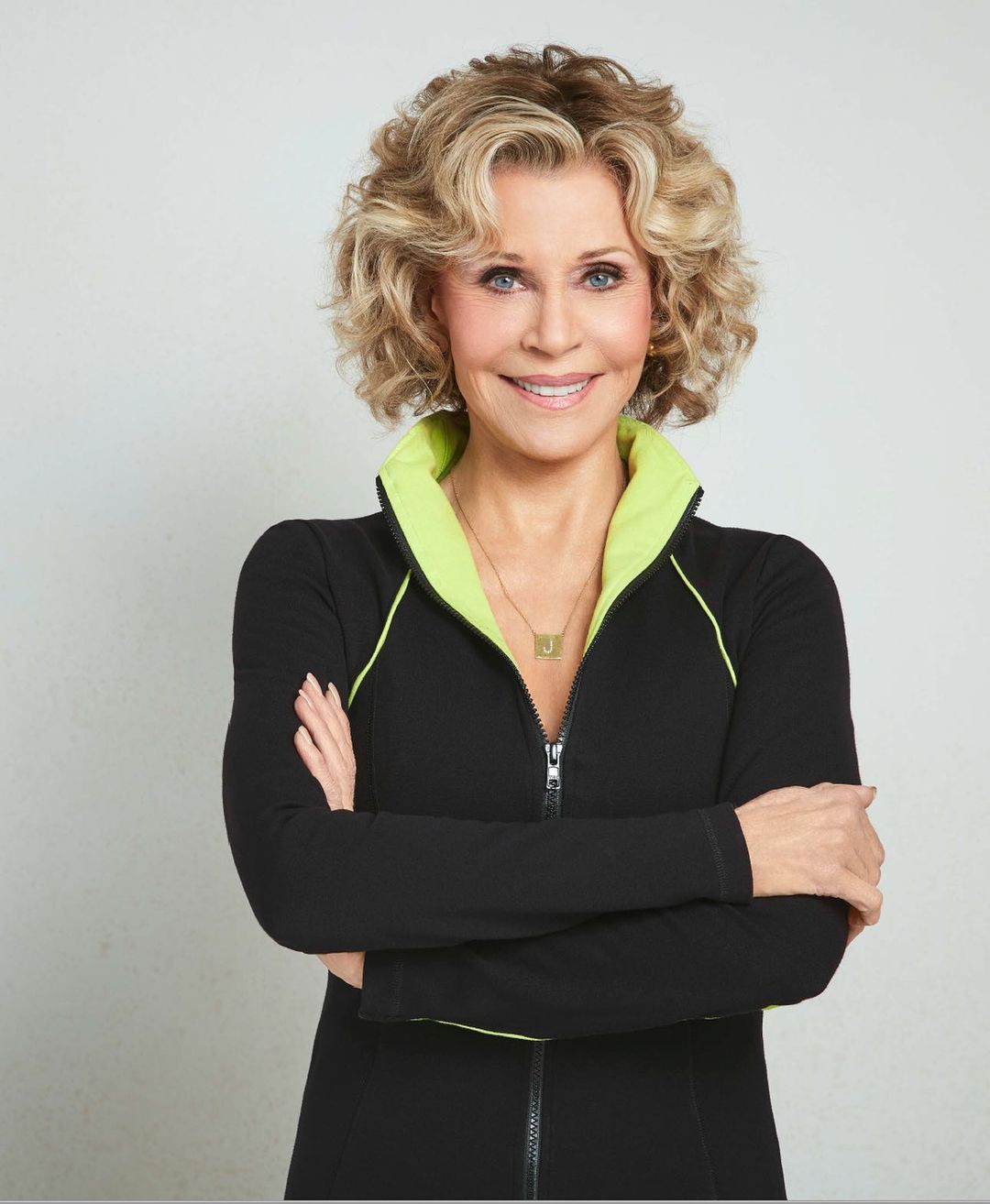 Jane Fonda has an interview with Self that's an overview of her bedtime routine. You know how much I love celebrity schedules and routines, I could read those all day. This is a promotional interview in that Jane talks about her products, she's a spokesperson for Uncle Bud's CBD and she talks about that and vaping to get to sleep at night. I really like how she framed her life in terms of being single and having freedom. I haven't thought about that because I've lived with just my son for so long, but it's true. When you're single you don't have to be beholden to anyone else's habits, especially when it comes to your sleep schedule. She has an adjustable bed and she goes to bed early and watches tv until she falls asleep. I do that too! I try not to go to bed until after eight though. She also gets about nine hours of sleep, which sounds awesome.
I'm totally alone three days a week. And I love being alone.
I have my dog. That's important. And I've never minded being alone. I do not get lonely. I read a lot. I write a lot. I'm active on social media. I prepare for my Fire Drill Fridays [a weekly virtual rally for climate change]. So I like being alone. The rest of the week, there's a pod. There's my assistant and a man who handles house things, if something goes wrong with the house, and he also cooks. So I'm not 100% alone all of the time.
But when I say I'm alone, I mean there's nobody in bed with me.
Oh, my God, I mean, one of my husbands liked to go to bed early like I did. But needless to say, when we got in bed together I wasn't reading or watching TV very much. Another husband liked to write during the night. Two of my three husbands were night owls. So we didn't often get in bed at the same time.
I'm usually in bed by 6:30 or 7 p.m.
See, I live by myself. I don't have a husband or a lover, so I can kind of do whatever I want. I'm usually in bed pretty early. I have a bed where you can lift up the head and lift up the feet. You know, like a hospital bed. It's a very comfortable mattress. So I raise the head and I raise the feet, and I start to watch television.
I'll usually go to sleep at about 9:30 or 10 p.m.
For Christmas, my niece, Bridget Fonda, gave me a weighted blanket. And it's interesting, because I didn't tell her this, but I like weight on me and for quite a long time I thought, I wonder if I should get a weighted blanket? Somebody told me about these blankets. They give them to people who suffer from anxiety, which I don't. I just like the feeling of weight on me. So she gave me a 15-pound weighted blanket. I …read more
Source:: Cele|bitchy
(Visited 1 times, 1 visits today)

Marvel Studios & Disney+ | SUPER BOWL 2021 | Promo