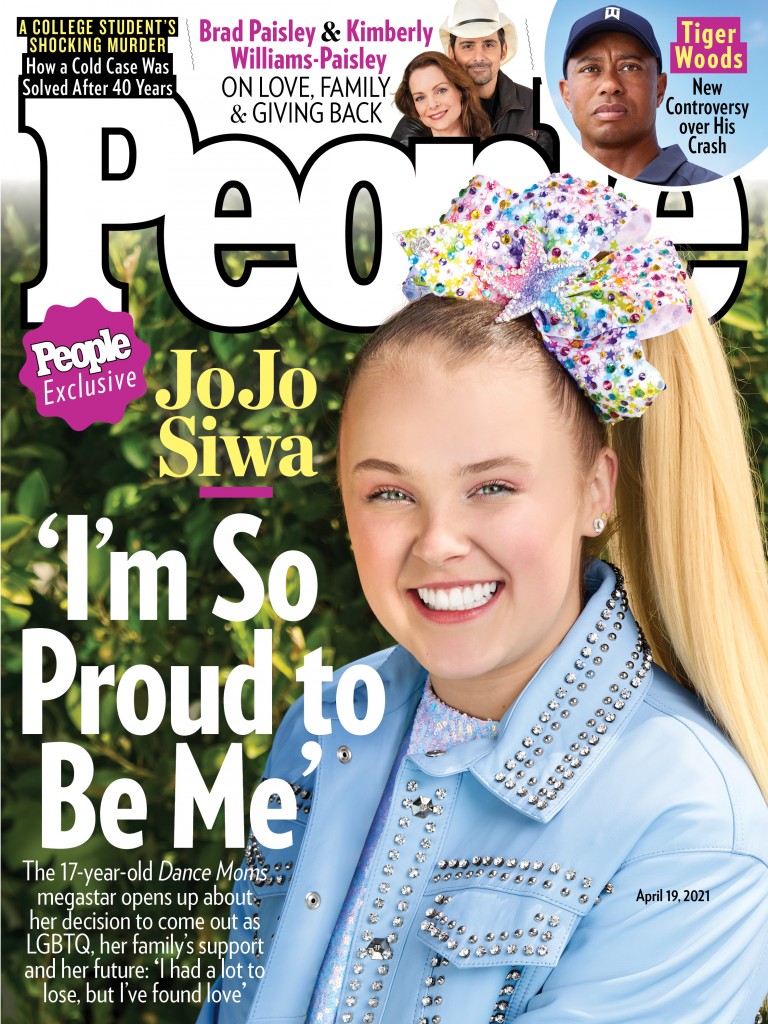 At the beginning of this year, JoJo Siwa confirmed to her followers that she was a part of the LGBTQ community. For the most part, she was flooded with support and love for her announcement. Shortly after, she told the world she did, in fact, have a girlfriend. At the time, JoJo did not name her girlfriend but could not stop gushing about how much she meant to JoJo. Since then, we have learned her name is Kylie Prew and has been featured on JoJo's social media. They are absolutely darling together. JoJo is on the cover of People this week. In her interview, she discussed her decision to come out and the support she received both before and after her announcement. She also addressed her labeling, or rather her lack of labeling. JoJo has not identified specifically as lesbian or bisexual or anything else because she simply doesn't know yet. She knows she's in love with Kylie and therefore believes she's probably more in line with being pansexual because "my human is my human."
Born just before the advent of Facebook, JoJo doesn't know a world without emojis. She sees her phone as more solution than problem: "My phone keeps me connected to the world!"
It's also became a gateway to community and support. In January, Siwa came out as LGBTQ, over a series of posts on TikTok and Instagram. When she lipsynched Lady Gaga's "Born This Way" following a day with TikTok collective Pride House LA, fans wondered if she was revealing something about her sexuality. And with a very direct t-shirt — BEST GAY COUSIN EVER — she confirmed it.
Siwa also declared her love for girlfriend Kylie Prew, 18. "She never cares what the internet said about us," she says. "It's nice to have somebody in my life like that."
Siwa says the announcement was the last thing she hadn't shared wtih the world. And was inspired by her love for Prew, which began as friendship and turned romantic in late 2020. At first, Jojo didn't want to put a "label" on her sexuality.
"I still don't know what I am. It's like, I want to figure it out. And I have this joke. Her name is Kylie. And so I say that I'm Ky-sexual," she says. "But like, I don't know, bisexual, pansexual, queer, lesbian, gay, straight. I always just say gay because it just kind of covers it or queer because I think the keyword is cool."
"I like queer," she adds. "Technically I would say that I am pansexual because that's how I have always been my whole life is just like, my human is my human."
"I never wanted [my coming out] to be a big deal," she adds. But it was: Never before has someone with such a young fan base identified publicly as LGBTQ.
"I've known since I was little," Siwa says. ("I did too," her mom Jessalynn adds. "A mother knows.") They both also knew it was a …read more
Source:: Cele|bitchy
(Visited 5 times, 1 visits today)

Marvel Studios & Disney+ | SUPER BOWL 2021 | Promo