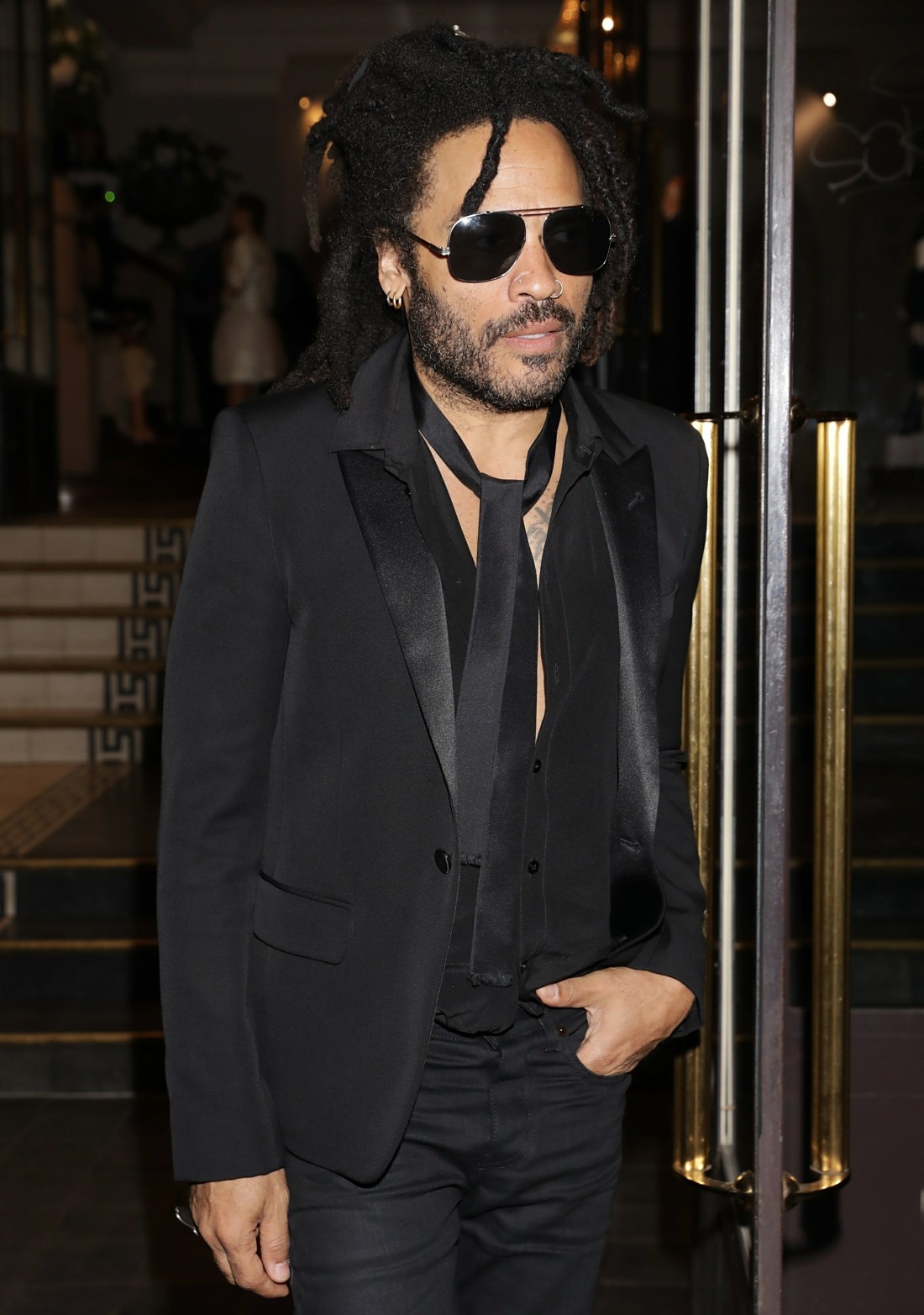 View this post on Instagram
A post shared by YSL Beauty Official (@yslbeauty) on Sep 10, 2020 at 4:58am PDT
Recently, to comfort myself, I binge-watched Architectural Digest videos of celebrities showing off their homes. Which is how I came across this video of Lenny Kravitz showing AD his Brazilian farm. It's crazy. It's crazy to see the way Lenny lives his life – the beautiful home in Paris (where he hosted his daughter's wedding), the farm in Brazil, and of course, his estate on the island Eleuthera in the Bahamas. I'm sure he also has homes in Miami, LA and maybe New York? It's a beautiful dream, to own that kind of real estate. Anyway, Lenny recently chatted with Vanity Fair about riding out the pandemic Eleuthera and his new gig: he's the face of YSL's Y fragrance. You can read the full VF piece here. Some highlights:
He's enjoyed his lockdown in Eleuthera: "Every day here in the Bahamas is perfect. Whether it's sunny, it's raining, it doesn't matter. It's always gorgeous here."
Why he decided to work with YSL: "I've been a supporter of the house for so many years, from the time Yves Saint Laurent himself was running the place. I've always been a big admirer of Mr. Saint Laurent, of his vision, of the house and his creations, his taste in art and sculpture, and paintings and interiors. I just think the man had so much style. Through the years there have been different designers, from Hedi Slimane to Anthony Vaccarello—I love Anthony— but it continues to fit my aesthetic sensibility, my silhouette, and I always feel as though the designs have been made for me.
He's following in Zoe Kravitz's footsteps (she has a contract with YSL): "People always figure that your children follow in your footsteps, which they do, so when you can follow in theirs, it's a really great feeling. There's nobody who has more style than Zoë—she's so effortless and natural, and just exudes style and coolness without putting on any airs. It's just who she is. She's got much more swag than I do. She amazes me, she really does. There's things that we both like. I try to steal some of her T-shirts sometimes, and she steals mine. And jewelry, different things. Obviously I can't wear her clothes because she's quite petite, but throughout the years things have been stolen out of each other's closets, for sure.
He loves fragrances & oils: "[It started] when I was a teenager. After you get your first cologne, you're so proud of it. When you're a teenager, you can't wait to shave and then wear cologne—you think you're becoming a man. Then I got into oils, which is more my vibe, and mixing oils and coming up with my own concoctions. Then I got back into some fragrances that either were very clean and fresh and had a spice to them, …read more
Source:: Cele|bitchy
(Visited 1 times, 1 visits today)