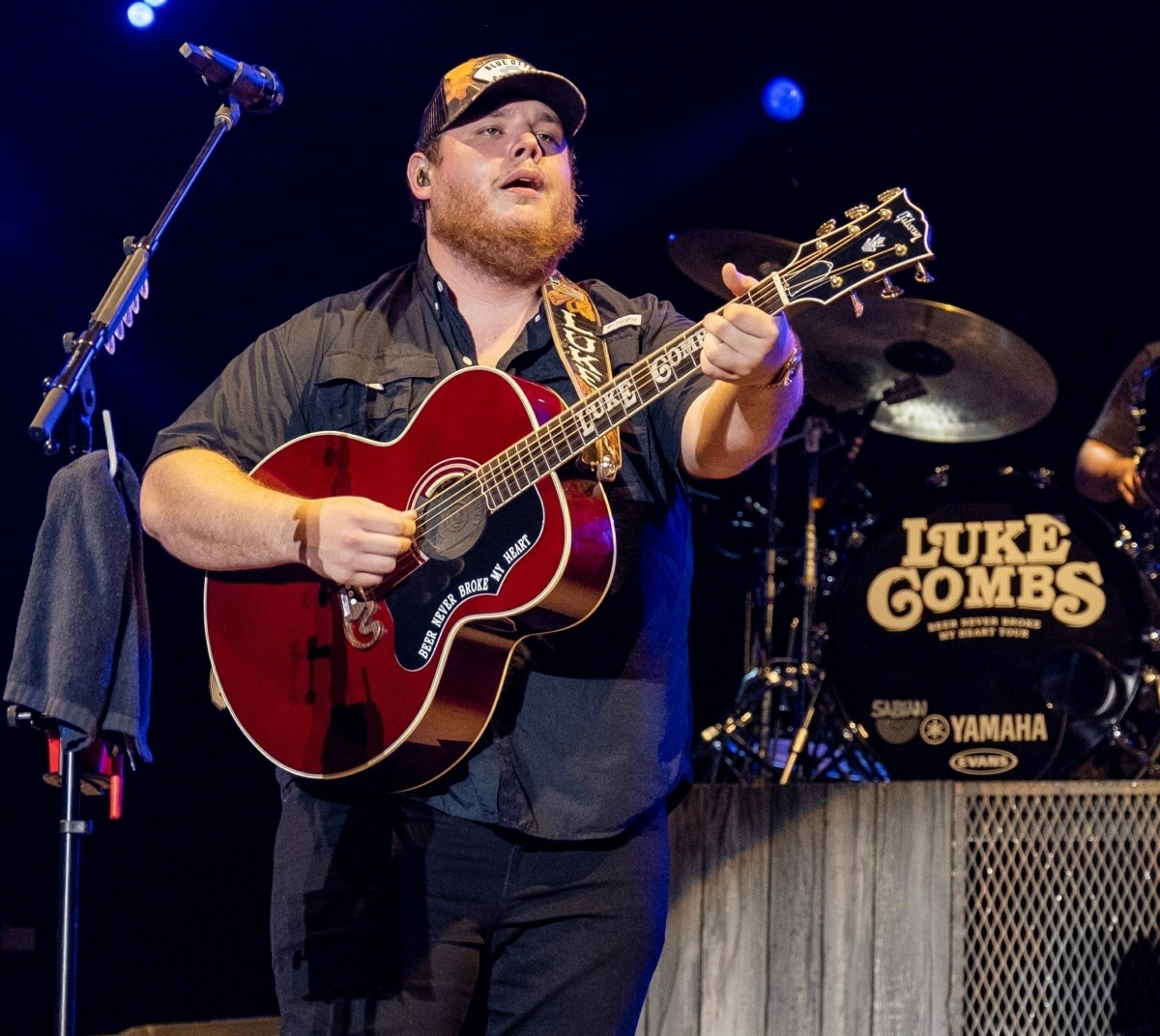 Much like the Morgan Wallen situation, I find myself surprised that country music people are actually attempting to speak about racism and the omnipresence of Confederate symbols throughout their industry. What surprised me about the Morgan Wallen situation is that the dude did something really racist, and… he faced consequences for it within his industry, and he made a comprehensive apology, and he's actually going away to work on himself. What I expected from the country music industry as a whole was something more akin to "lol, we're Southern and white and we're not interested in woke sh-t and neither are our fans." But that hasn't happened recently.
Luke Combs is one of those Git Er Done types in country music, with an image of "working class good ol' boy." Over the years, he's used Confederate symbols in his music and imagery and now… he's apologizing? And trying to be better?
Luke Combs has issued an apology for past use of the Confederate flag in his performances. Followers on social media pointed out that when the country star appeared in the music video for Ryan Upchurch's "Can I Get a Outlaw" in 2015, he was in front of a Confederate flag. He was also using an acoustic guitar that had a Confederate flag sticker on it.
"There's no excuse for those images," said Combs, a 30-year-old North Carolina singer-songwriter who has had two multiplatinum albums and several hit country songs.
"And as I have grown in my time as an artist and as the world has changed drastically in the last five to seven years, I am now aware of how painful that image can be to someone else," Combs said. "I would never want to be associated with something that brings so much hurt to someone else. I am trying to learn. I am trying to get better."
His remarks were made during a conversation with singer Maren Morris and moderator Ann Powers on "accountability and the future of country music" for the annual Country Radio Seminar. The three also discussed country-music star Morgan Wallen's use of a racial slur.
"I know that I'm a very highly visible member of the country-music community right now," Combs said. "And I want to use that position for good, and to say that people can change and people do want to change, and I'm one of those people trying."
[From CNN]
I go back and forth, arguing with myself about what I think about statements like "as the world has changed drastically in the last five to seven years, I am now aware of how painful that image can be to someone else." I grew up in Virginia, surrounded by Confederate statues and Civil War battlefields and pickup trucks with Confederate flags. People would talk about "Southern Pride" and blah blah blah, but everyone always knew what that Confederate iconography MEANT. It means racism. It means you believe the Confederacy should have won and that chattel slavery …read more
Source:: Cele|bitchy
(Visited 1 times, 1 visits today)

Marvel Studios & Disney+ | SUPER BOWL 2021 | Promo