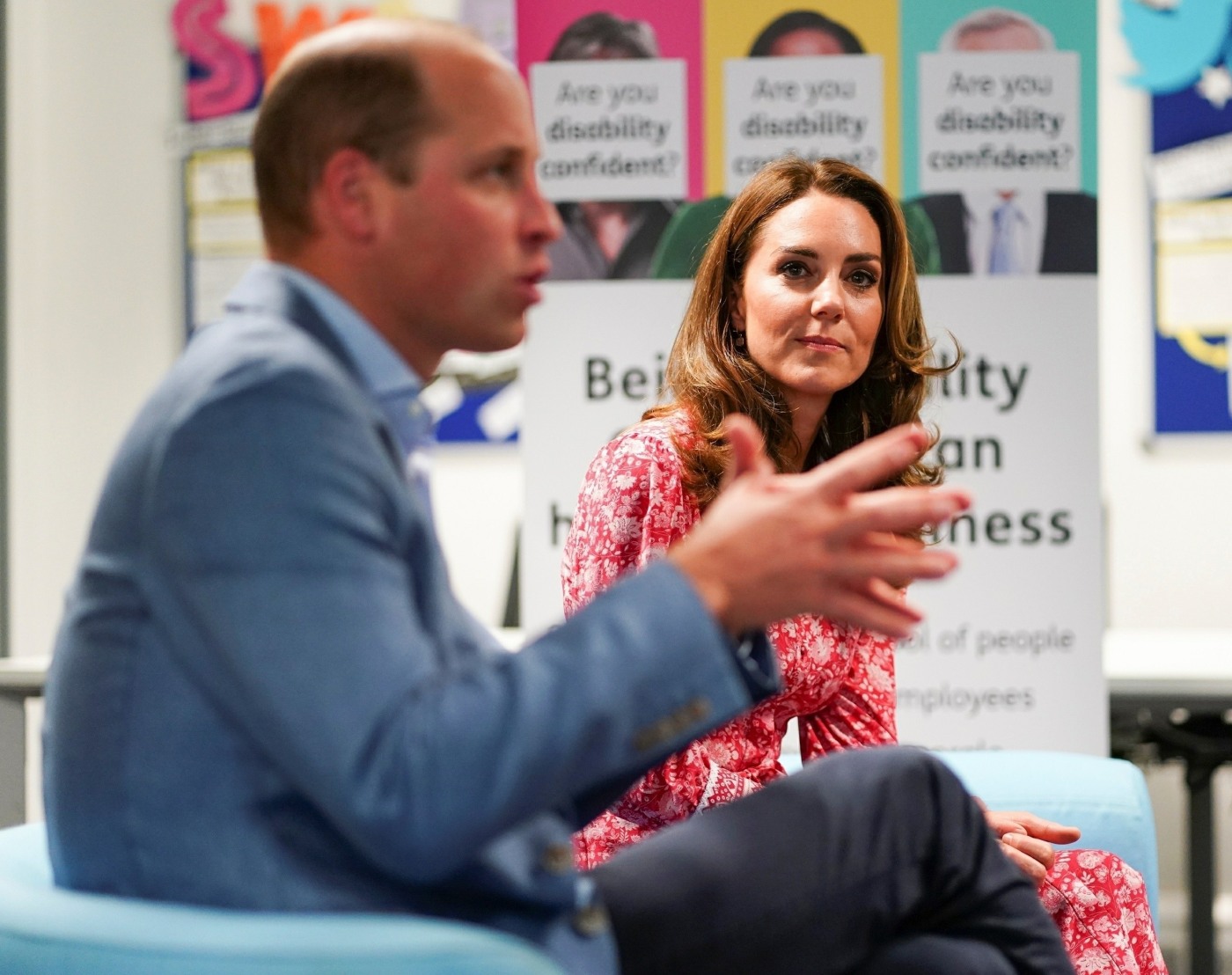 One of the most asinine parts of the excerpts from Robert Lacey's Battle of Brothers: William and Harry – The Inside Story of a Family in Tumult was the section devoted to the Duke and Duchess of Sussex trademarking their names and titles for all things. This was a big deal when it happened and it was stupid back then too. When Harry and Meghan began their "Sussex Royal" branding on social media, they obviously got trademarks for everything else. And the British media, as is their habit, turned the whole thing into a weeks-long psychodrama where clearly Meghan was going to use the sacred Sussex title to shill Goop-like wellness tchotchkes. Except that everyone ignored the simple fact that William and Kate did similar trademarks around their Cambridge titles and names too. It's simple trademark law: you trademark all things so no one else will start flogging "Kensington Royal" or "Sussex Royal" merchandise. Well, guess what?
The Duke and Duchess of Cambridge have taken control of two companies which were formed to protect their 'brand' and intellectual property rights. Prince William and Kate, both 38, became the registered persons with significant control and therefore the beneficial owners this week of the limited companies called APL Anglesey and CE Strathearn, which were set up in 2012 and 2013, respectively.
The firms, set up in each of their names, enable the couple to sell officially-endorsed products and take action against anyone selling items that could harm their image. Previously the shareholders were trusted royal aides who represented the interests of the couple and this is the first time that Prince William and Kate have been registered as owners of businesses with a potential commercial role. The companies have never traded and have always filed dormant company accounts, although their existence means they could be called upon to carry out work for them in the future.
The move reflects speculation that William is gradually growing into his role as a future monarch and exerting greater hands-on control over his financial and personal affairs. Companies House records – which were updated today – do not specify if the couple are shareholders of APL Anglesey or CE Stathearn, but specify that they each have 'significant influence or control' over their respective companies. APL Anglesey was set up to represent Prince William's interests in October 2012, taking its title from the initials of his middle names Arthur Philip Louis and the Welsh island where he and Kate lived after they were married.
Kate's company CE Strathearn was formed in November 2013, using the initials of her names Catherine Elizabeth and her Scottish title of Countess of Strathearn, awarded by the Queen.
The formation of the companies made headlines at the time with commentators suggesting that it was a move more often associated with celebrities such as David and Victoria Beckham. Paperwork was filed at Companies House this week confirming that Clara Pearce, the assistant treasurer to …read more
Source:: Cele|bitchy
(Visited 1 times, 1 visits today)