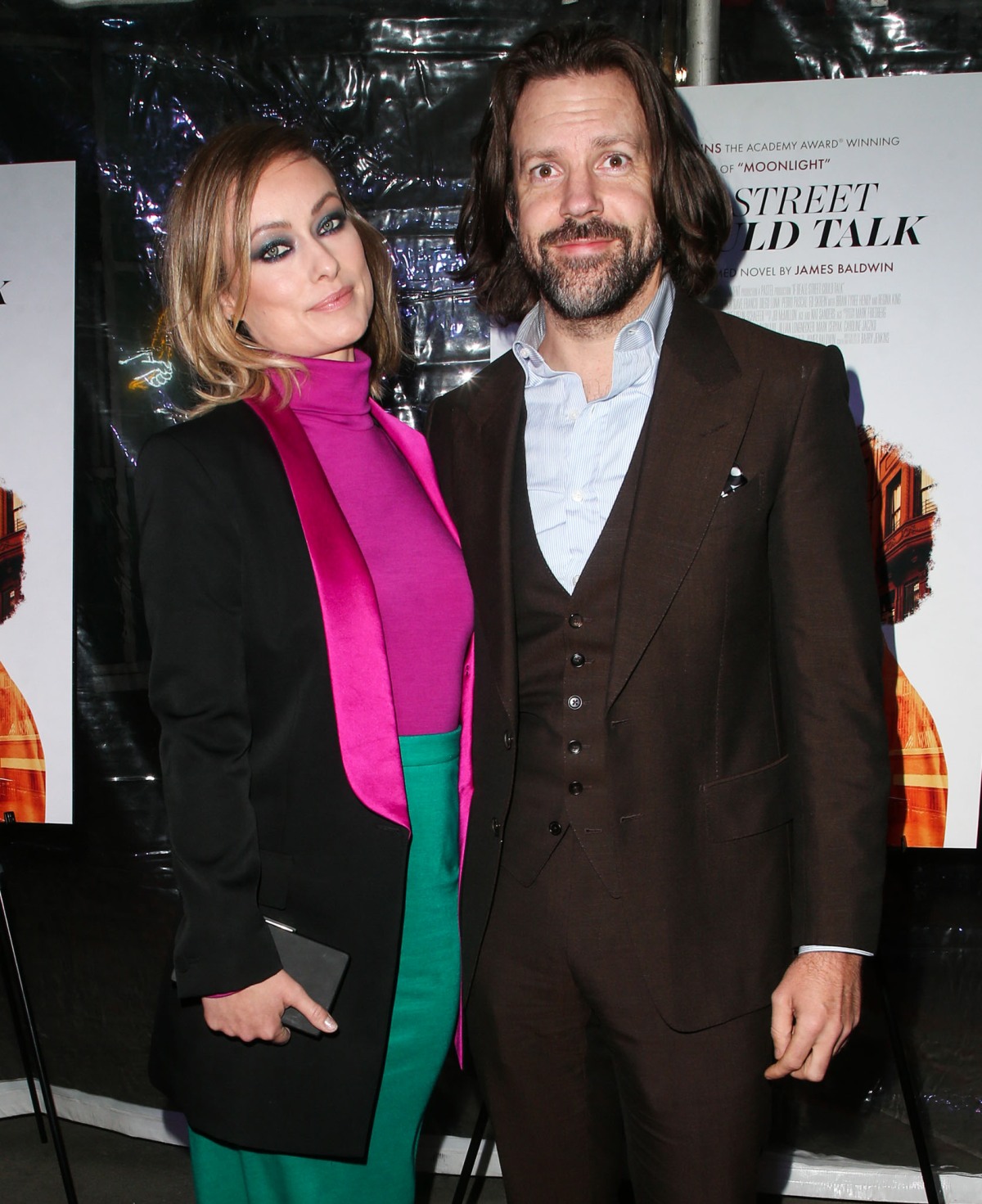 Olivia Wilde & Jason Sudeikis announced their split with an uncredited exclusive in People Magazine less than a week ago. It was interesting because, from where I sit, no one had really been checking on them this year? And it does sound like they were separated for much of the year. I'm not saying that they were trying to generate interest in their breakup, but I do think that they probably announced it when they did for a reason, and we'll figure that out soon enough. For now, we'll just have to settle for this somewhat interesting Us Weekly story on "what went wrong," which sounds like it just came from Olivia's camp.
Olivia Wilde and Jason Sudeikis' split may have come as a surprise to fans, but according to a source, the former couple grew apart over time.
"They've been separated for months now and there really is no drama. They're handling this like adults," the source reveals exclusively in the new issue of Us Weekly. "It's all about coparenting their kids, Daisy and Otis. That's the priority for them."
Us confirmed on Friday, November 13, that Wilde, 36, and Sudeikis, 45, called off their engagement after nine years together. The pair, who share son Otis, 6, and daughter Daisy, 4, got engaged in 2012 after two years of dating.
"They're both successful in their own right and have multiple projects in the works. No one expects any big money grab or custody battle," the source continues. "Olivia has a very promising directing and producing career and Jason has films lined up."
According to the source, the pair's bicoastal lifestyle also played a factor in their split.
"Of course, there were arguments and fights over career decisions and where to live. Like most couples, they had disagreements, they were bicoastal but Jason loved living in New York and Olivia, who was born in NYC, was leaning more toward Los Angeles," the insider explains to Us. "She was also busier than him at times, which was difficult at times. They butted heads on many occasions and decided it was best to go their separate ways." The source concludes, "Bottom line: they had issues and they were never going to get married."
[From Us Weekly]
This reminds me that I used to believe that Olivia wanted to get married more than him, and he was more like "why don't we just live together and raise the kids together?" I still sort of believe that was their dynamic – he was gun-shy about marriage, she wanted to lock it down. But I can also see how, in the past few years, they just grew apart and had normal couple issues and stuff. That being said, I still say they were a weird couple and they never really "fit" together in the first place. Olivia's people being shady about it after the fact too: "She was also busier than him at times, which was difficult at times" and "Olivia has …read more
Source:: Cele|bitchy
(Visited 1 times, 1 visits today)