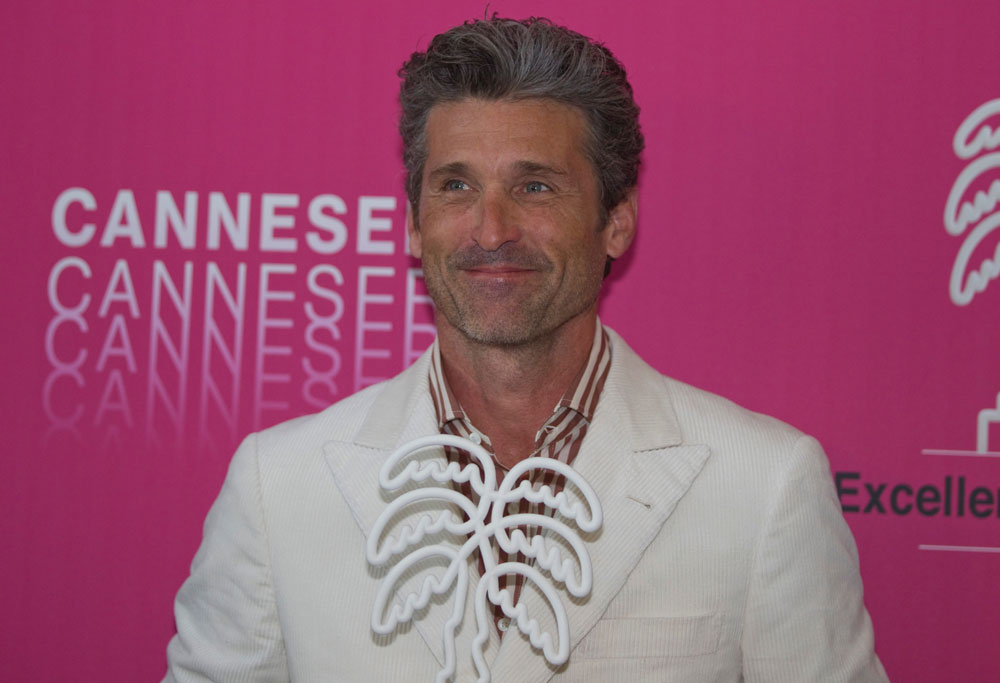 Embed from Getty Images
Patrick Dempsey is back – in a couple ways. He's doing promotional work for his new show, Devils, in which he plays a CEO who may be horrible, we have to watch to find out. Some genius Hollywood PR person lined up his return to Grey's Anatomy to coincide with promotion so half the work's been done already. Plus Patrick is always promoting his very admirable Dempsey Center which helps people deal with the impact of cancer. Patrick is father to three kids, daughter Talula, 18, who is a freshman in college, and twin sons Darby and Sullivan, 13. While calling in with Ellen DeGeneres, Patrick and Ellen talked about how the boys were handling being away from their friends. According to Patrick, like most kids, they are doing the best they can, but it's hard on everyone.
Patrick Dempsey's kids are still getting into the swing of how to navigate their educations amid the ongoing coronavirus pandemic.
The Grey's Anatomy star, 54, appeared virtually on The Ellen DeGeneres Show Wednesday, where he chatted about his recent surprise return to the ABC medical drama and how his kids — twin sons Darby Galen and Sullivan Patrick, 13, and daughter Talula, 18 — are faring with school as of late.
"It's really hard because at this point, certainly at their age, the socialization's so important," Dempsey said of the twins. "And then being in a Zoom school all the time is very challenging. I think the mathematics and certainly the sciences are very hard to do."
But despite the challenges, he went on to note that "the school's been doing a great job of trying to keep everybody focused and organized and they're making it through. But it's hard for all kids, I think, right now."
[From People]
This is how I feel. I'm not a huge fan of being cooped up for this extended period but I feel so much worse for kids and teenagers. None of this is ideal but there were so many times as a teenager I felt my parents didn't understand me. I relished sitting with friends bitching about everything. You lose some of that freedom talking in text or over video. Maybe they don't – I don't know, I could be an old fart who doesn't understand how people communicate now. But I do know the 75-minute classes on Zoom are brutal. All the teachers and students deserve medals. It will be interesting to see how quickly kids and teachers can reenter a classroom once this is over.
Patrick said his heart broke for Talula missing her senior year's activities like prom, although they did have a mock prom at home. Again, it will be fascinating to read about 2020 in hindsight (yes, I get the irony of that statement). I keep saying it must be crushing seniors to miss all these things but I wouldn't have cared if I missed my high school graduation. I might not have cared …read more
Source:: Cele|bitchy
(Visited 1 times, 1 visits today)