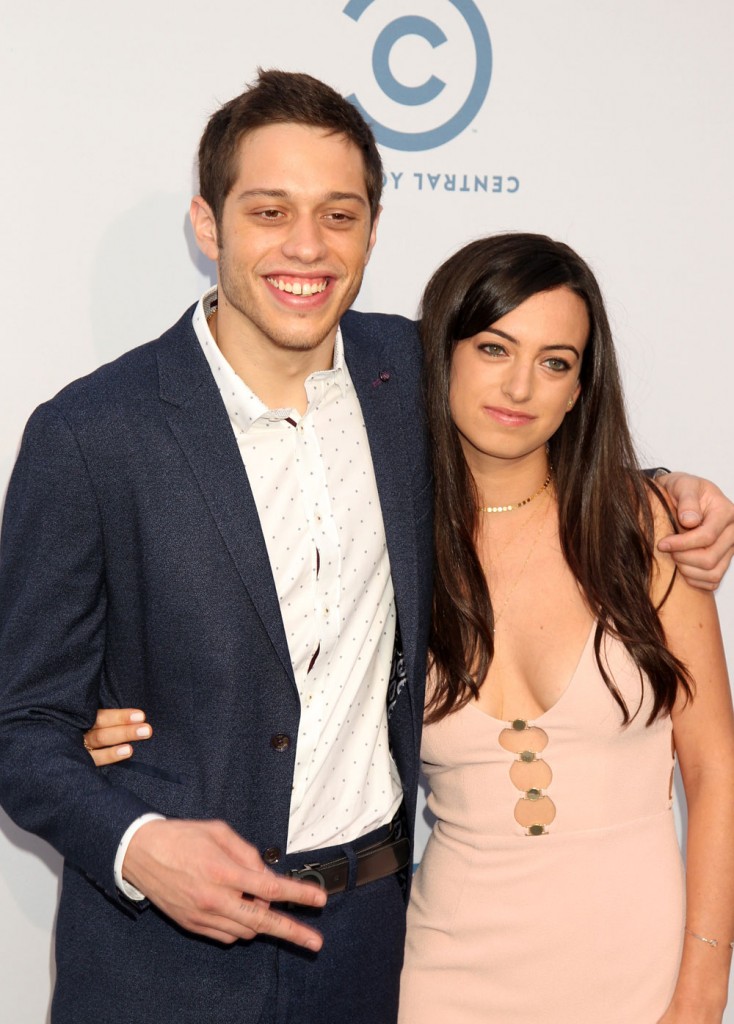 A post shared by Ariana Grande (@arianagrande) on Jun 9, 2018 at 10:32am PDT
There's been speculation that Pete Davidson and Ariana Grande's engagement is a publicity stunt. They've so open on social media and the timeline is crazy as they're engaged just a month after going public. Plus Ariana has been wearing a giant engagement ring since at least June 2, which frankly looks out of Pete's price range. (Pete is on SNL and his net worth is listed at around $500k. He may make around that per year though, which would make the value of the ring two months of his salary. Of course it's possible that Ariana helped with the purchase and there's no shame in that, but that seems like a scenario for an established couple.)
According to a jeweler who spoke to E! News, Pete put in an order for a ring in late May. Remember that we first heard about this couple on May 22nd, right after they both announced breakups with partners they'd been with for around two years. It's possible they were seeing each other for a while prior to that, but if so they were probably cheating. Given all we've seen from them, doesn't it follow that they went public immediately and have only been together a handful of weeks?
Regardless the jeweler told E! on the record that Pete called at the end of May and was specific about the type of ring he wanted, but didn't say who it was for.
E! News spoke with Greg Yuna, the jeweler who designed the pop star's diamond bauble, who says Davidson came to him about a month ago with a request for the ring.
As Yuna remembers it, "Pete called me at the end of May and said 'Look, I'm getting a ring. This is what I want.' And I told him that I had the right ring for him. He didn't tell me who it was for but told me to keep it a secret. He didn't tell me anything about it."
It took two weeks to make the pear-shaped ring, which clocks in at just over 3-carats. The Saturday Night Live star paid a whopping $93,000 for it, Yuna reveals.
[From E! Online]
Note to E! News, the end of May is not "a month ago," it's two weeks ago. Pete has been open about his diagnosis of borderline personality disorder and his struggle with addiction. Many of you have mentioned that impulsivity is one of the symptoms of BPD. I don't want to get into all that and I do give credit to Pete for talking about it. It's got to be hard to be vulnerable like that with the press.
Pete has shown impulsive behavior in getting engaged so soon and in getting two tattoos for Ariana. He got her initials on his thumb and a bunny mask behind his ear. It turns out …read more
Source:: Cele|bitchy
(Visited 5 times, 1 visits today)