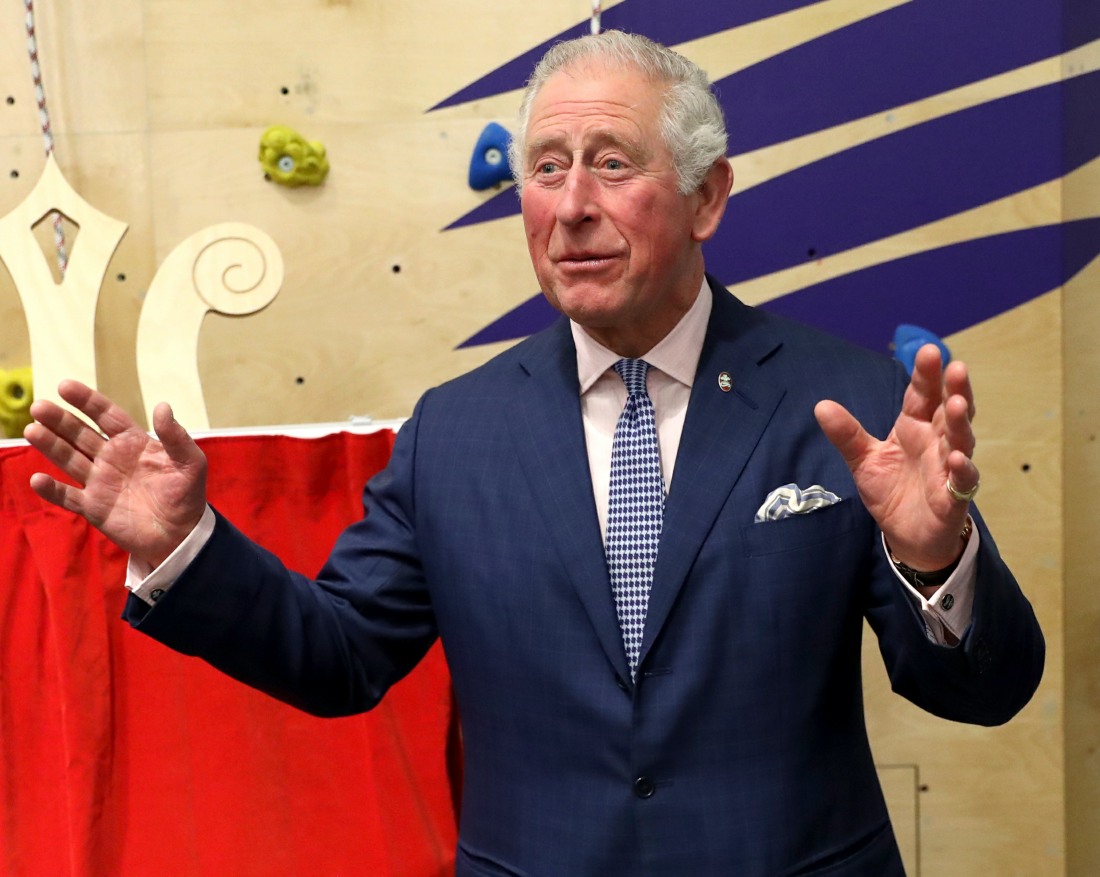 Over the past six weeks, the British newspapers – mostly the Times of London – have exposed Prince Charles' sketchy financial dealings in four separate, major stories. The first was about the Duchess of Cornwall's nephew acting as a middleman "fundraiser" for Tory interests and Prince Charles' foundation. The second story was about another cash-for-access scheme involving Charles' foundation, specifically with his work at Dumfries House. The third story was arguably the worst, involving not just cash-for-access, but cash-for-honours – meaning that Charles was basically selling knighthoods to shady major donors to his foundation. That story led to the resignation of Michael Fawcett, and calls for an independent investigation into Charles and his charities. This weekend, the Times revealed the fourth major controversy involving charitable donation and access to Charles.
Prince Charles sent an effusive letter thanking and 'offering to meet' a Russian donor seeking British citizenship after his charity received a £535,000 cash gift. The Prince of Wales, 72, told Russian financier Dmitry Leus, 51, he was 'very much looking forward to seeing' him and explained how 'incredibly grateful' he was to him for his six-figure donation to the Prince's Foundation. Charles had also met the paid fixer, who arranges meetings with the royal and donors, at a castle residence shortly after Mr Leus' payment was paid last May, The Sunday Times reports.
However, the Prince's charity claimed it no longer had the £535,000 donation and previously claimed it had been returned 'to source' after questions were raised by its ethics committee about Mr Leus's suitability as a donor. Previously, Mr Leus was found guilty of money laundering in Russia before seeing his conviction was quashed.
It has since emerged that The Office of the Scottish Charity Regulator is now investigating the Foundation's dealings with Mr Leus.
Russian businessman Dmitry Leus was reported to have sent the Prince's Foundation more than £500,000 in donations after he was promised a meeting with Charles by a paid 'fixer', the Sunday Times reports. The Prince's Foundation has since challenged this figure, and insist it only received £100,000 from Mr Leus.
The man behind the deal and chairman of Burke's Peerage, William Bortrick, withheld the first £100,000 of Leus' donation before sending the rest of it, reports the Times. Weeks later, Mr Bortrick was sent an invitation to the Castle of Mey – the Queen Mother's home in Caithness, Scotland – where he met Prince Charles and his gardener, the Times reports.
Internally, the charity's executive director Chris Martin reportedly expressed concerns over Leus and advised Mr Bortrick to delete any online trail linking Leus with the Prince's Foundation. Despite the ethical concerns and blocked donations, Charles' right-hand man Michael Fawcett brokered an introductory meeting with Leus and the Prince's Foundation with the intention of accepting his donation, The Times reports.
[From The Daily Mail]
First of all, Charles is pretty lucky that cash-for-access schemes are complicated and boring. These are not …read more
Source:: Cele|bitchy
(Visited 5 times, 1 visits today)

Marvel Studios & Disney+ | SUPER BOWL 2021 | Promo