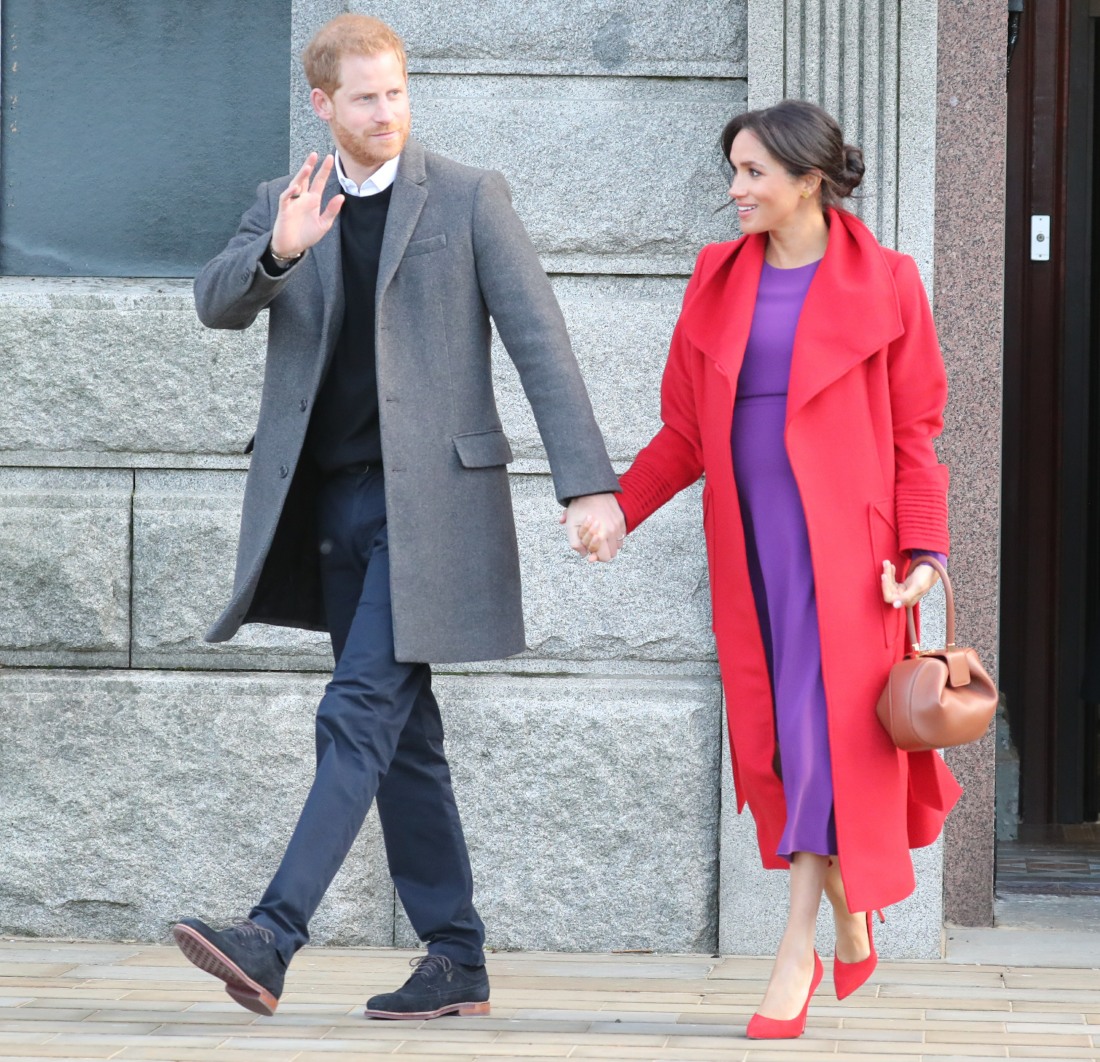 With all of the nitpicking happening around the Cultural Reset Oprah interview, I wondered if the British papers would ever get around to trying to "fact check" two specific claims, one made by the Duchess of Sussex and one made by Prince Harry. The claim that Meghan made which I don't even think Oprah believed was when Meghan spoke about how little she knew about the Windsors before the engagement, and she hadn't even Googled Harry or read a book about the family or anything like that. If that was true… then it goes against the whole "Meghan the organized planner" vibe that is part of her celebrity brand. That also goes hand-in-hand with Harry's claim that they "didn't have a plan" when they exited the Windsor clan, and that their Netflix and Spotify deals were "never part of the plan…That was suggested by somebody else by the point of where my family literally cut me off financially, and I had to afford… afford security for us."
At no point do I begrudge Harry and Meghan their stellar breakaway year and all of the money and deals they're making. But I do believe that they're BOTH planners and they clearly understood that they could find clever ways to monetize their celebrity-royal brand. I understand that neither of them wants to look "scheming" or like their ultimate goal was making gobs of money. But… yeah, Harry specifically was massaging the truth. The Telegraph had a huge story about how Harry and Meghan were in talks in early 2019 for a development deal with Quibi, that struggling little short-video-content platform which failed miserably last year.
Any lingering hopes that Buckingham Palace really did intend to deal "privately" with the ongoing fallout from Harry and Meghan's Oprah interview have been shot to pieces, yet again, by an intensively briefed piece in The Telegraph slamming Meghan and Harry for having held talks with potential commercial partners, including a now-defunct streaming platform, well before their departure from the royal family.
The piece also alleges Meghan and Harry told palace functionaries "you can't stop us from doing what we want," when challenged about their commercial plans. "There was a constant dialogue from the couple along the lines of: 'Why can't we do this? You can't stop us from doing what we want to do'," a source told The Telegraph.
The Telegraph suggests this is hypocritical because they told Oprah that they had "no plans" to strike a deal with Netflix or Spotify before they left Britain and only did so out of financial necessity. Harry said he was "literally cut off financially."
However, the Telegraph says the pair were in talks with Quibi, a now-defunct video streaming service, from early 2019 until after they quit as working royals last January. The Telegraph claimed Prince Harry returned from the so-called "Sandringham summit" to meet executives from the American company in London. The couple were negotiating to provide content in the shape of …read more
Source:: Cele|bitchy
(Visited 6 times, 1 visits today)

Marvel Studios & Disney+ | SUPER BOWL 2021 | Promo