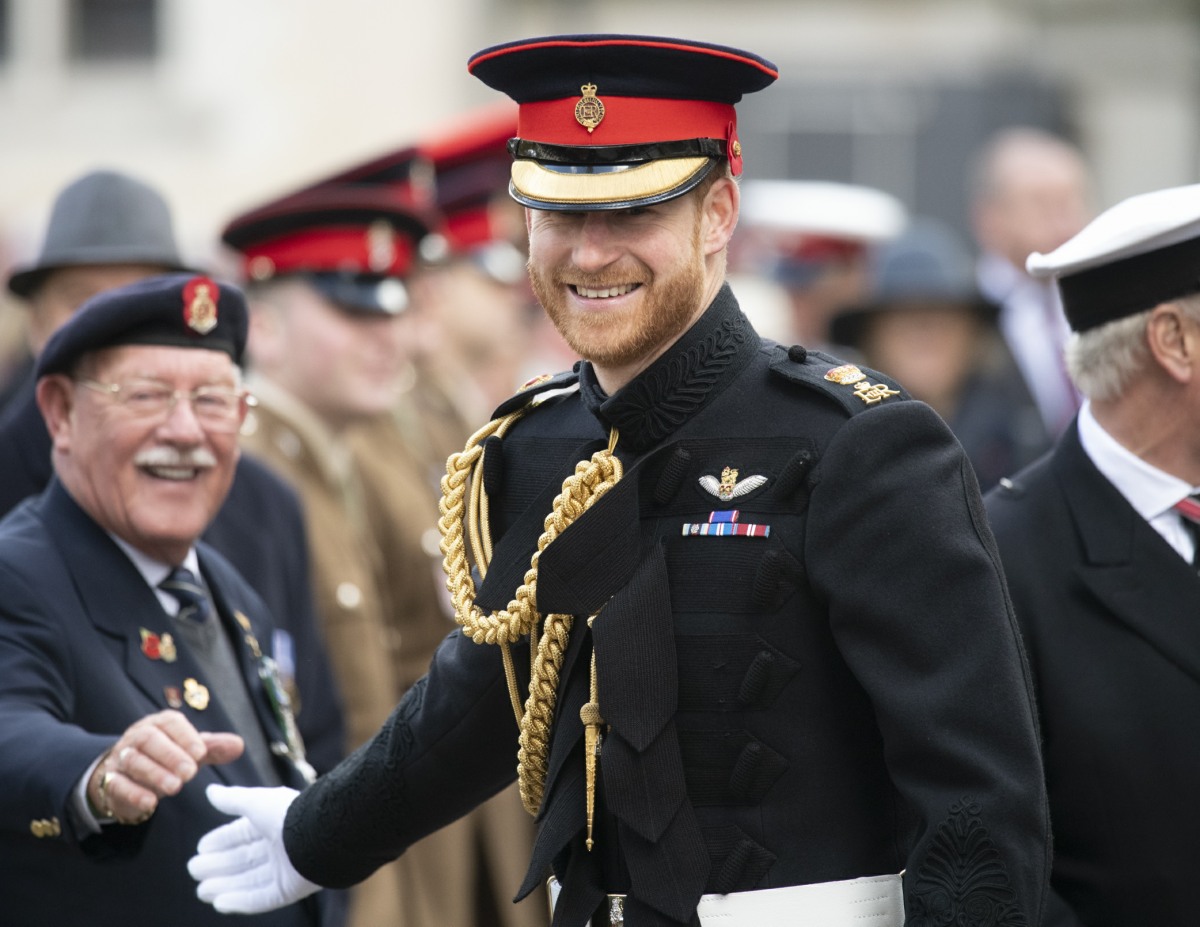 I guess we're still talking about the fact that Buckingham Palace denied a war veteran the right to have a wreath laid on the Cenotaph. I guess we're still talking about how, after the petty fools decided to punish Prince Harry yet again, Harry then found a way to publicly show his respect and his remembrance of the fallen by organizing some photos at LA National Cemetery. It is still the most bizarre reaction from the royal commentariat class, this idea that Harry is so, so wrong for doing the photos in LA after he had been denied by the palace. But here we are. Even Katie Nicholl is still saying words about this stuff:
Prince Harry and Meghan Markle are growing further apart from the royal family because they 'do things their own way whatever the cost, while the Firm refuses to bend the rules', a royal expert has claimed. Katie Nicholl noted the Duke and Duchess of Sussex's decision to publicise a visit to Los Angeles National Cemetery on Remembrance Sunday with the help of celebrity photographer Lee Morgan after Prince Harry's request for a wreath to be laid at the Cenotaph was snubbed.
She told OK! magazine that the display will have only further frayed his strained relationship with the Firm, adding: 'It highlights the great divide between Harry and the royal family. There is such a gaping cavern now and exercises like this only serve to widen that gap rather than heal the rift. Harry and Meghan do things very differently to the royal family and to me it shows how determined they are to do things their own way whatever the cost.'
The royal expert said the couple's decision to 'personally recognise' Remembrance Sunday and behaviour similar to this could harm their future roles in the monarchy.
Katie suggested it would've been painful for Prince Harry, 36, to have been 'left out' of this year's Remembrance commemoration in London – despite asking for a wreath to be laid on his behalf. The duke, who spent 10 years serving the military, is thought to have been 'deeply saddened' after palace aides refused to grant his request, according to The Times. But Katie insisted that the royal family are not prepared to bend the rules.
[From The Daily Mail]
"Exercises like this only serve to widen that gap rather than heal the rift…" Just think about that for a second. Harry and Meghan were widely abused and smeared for more than a year, largely at the behest of Buckingham Palace, Clarence House and Kensington Palace, all of whom were freaking out at the attention and adulation H&M were getting. So they effectively bullied H&M out of the country, punished Harry by taking away his military honors, refused to let Harry – a veteran – have a wreath laid in his name, and they still expect HARRY to be the one to "heal the rift." I actually don't …read more
Source:: Cele|bitchy
(Visited 1 times, 1 visits today)