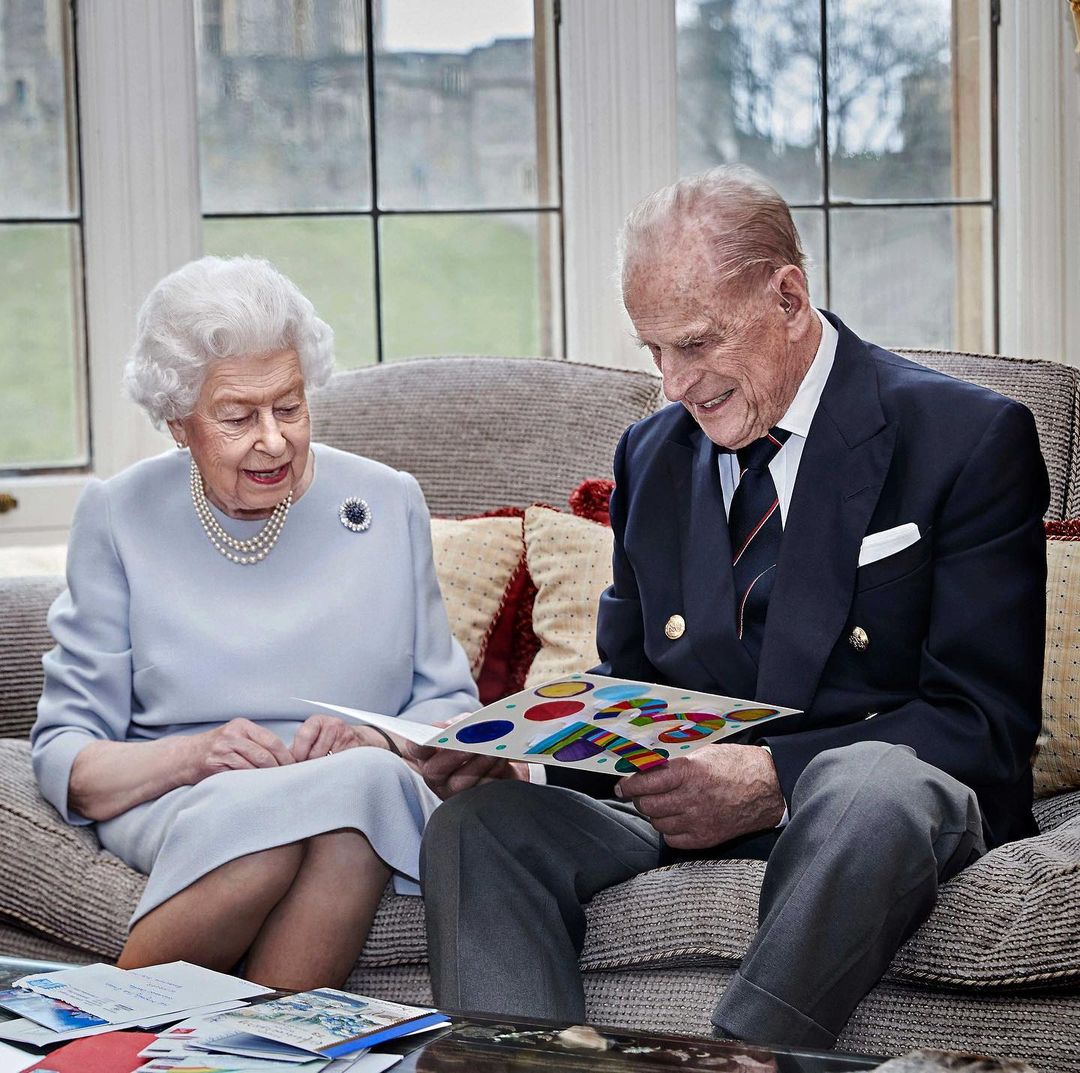 There was so much talk about Queen Elizabeth and the coronavirus vaccine late last year. Like, there were actual high-level palace and government discussions about whether or not it should be announced when the Queen got the vaccine, and supposedly, the Queen didn't want to announce anything while the government was like "you gotta say something." In the end, the government won the fight and now we know that QEII and Prince Philip got the first of two necessary coronavirus vaccine shots.
Queen Elizabeth II and the Duke of Edinburgh have received their Covid-19 vaccinations, a Buckingham Palace spokesperson said Saturday. The inoculations were administered by a household doctor at Windsor Castle, a royal source said.
To prevent inaccuracies and further speculation, Her Majesty, who 94, decided that she would let it be known that she has had the vaccination, the source added. Her husband is 99 years old.
[From CNN]
According to Rebecca English, the Queen made the decision to announce to prevent "inaccuracies and speculation" but as of just last week, the palace was still saying that they weren't planning on announcing if and when she got it because, in the palace's words, it's a "private medical matter." Which, again, is asinine when it comes to a global pandemic, the Queen's position as head of state, and the rampant misinformation surrounding vaccines in general. My guess is still that Boris Johnson's government forced the Queen into announcing it.
So now the Queen has an excuse to wander around maskless constantly, and she's already making post-pandemic plans:
The Queen is determined to 'get back to business' and will return to London for Trooping the Colour in June, according to reports. The event, held in honour of the monarch's 95th birthday, is expected to be a reunion of the Royal Family and the first major national celebration since the pandemic.
According to The Sunday Times, palace aides have stated that Prince Harry and Meghan Markle are expected to attend the official event despite quitting as senior royals because it's also a 'family occasion'.
A senior royal aide told the publication: 'The current plan is for the Queen's birthday parade to go ahead in London as normal, with the acceptance that it may need to be adapted or scaled back depending on what guidelines are in force at the time. But the aspiration and the ultimate desire is to make it happen.'
This year's military parade will take place on June 12, two days after Prince Philip's 100th birthday and will be the Royal Family's first public reunion since Megxit. A final decision on the scale of this year's Trooping the Colour is expected to be made in the spring.
It is believed the Queen and senior members of the Firm are keen to give full honours to the Army, which has been drafted in to help deliver hundreds of thousands of coronavirus vaccines.
[From The Daily Mail]
It's funny that Petty Betty is too incandescent with rage to allow Prince Harry's wreath …read more
Source:: Cele|bitchy
(Visited 1 times, 1 visits today)