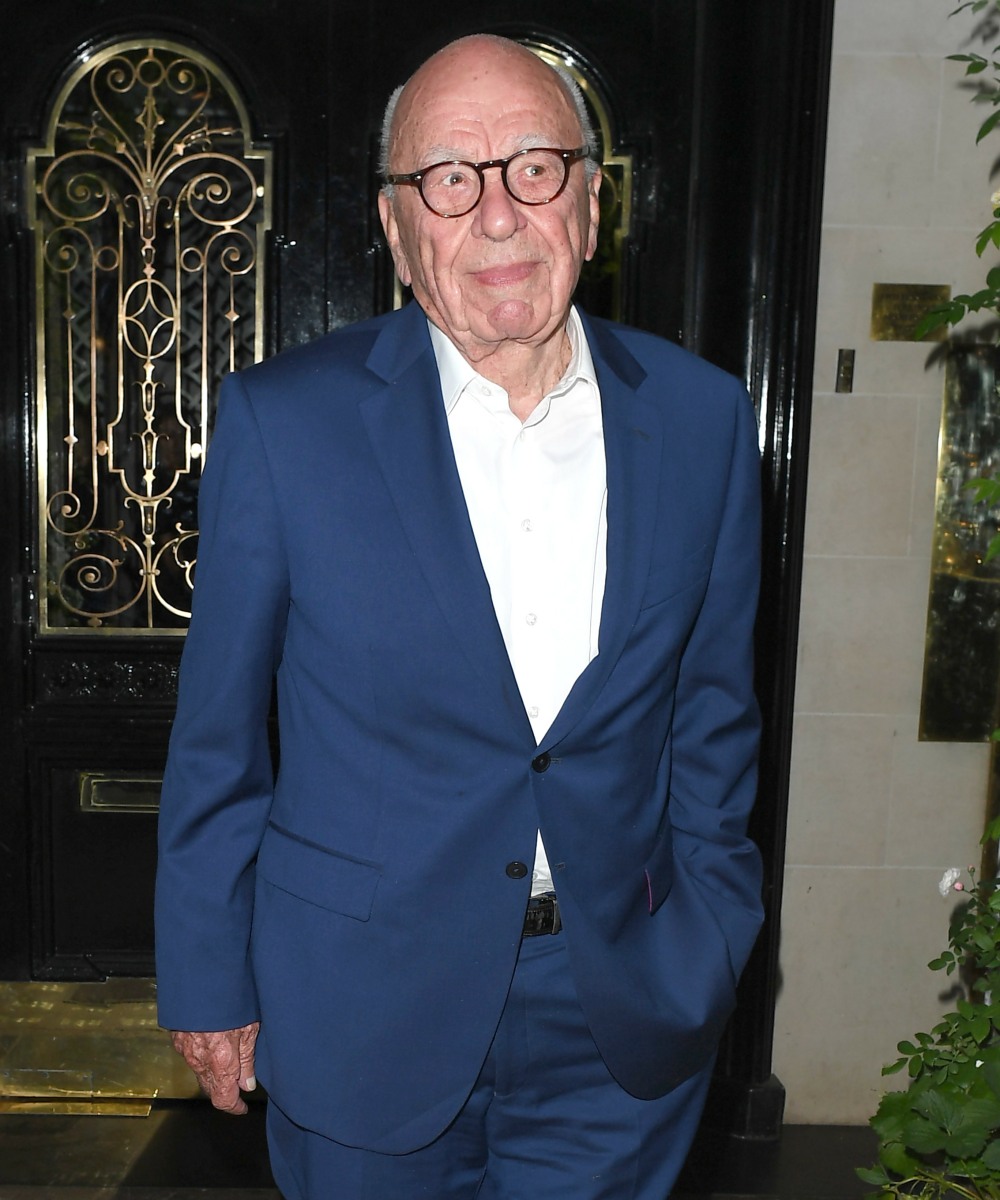 Rupert Murdoch is an Australian who became a naturalized American, and he mostly lives in England now with his latest wife Jerry Hall. He owns homes all over the world and he owns media outlets all over the world too, including the Wall Street Journal, Fox News, The Sun, The Times UK, the NY Post, Sky News Australia and tons more. He's arch-conservative and he loves to start sh-t, even at his age (he's 89). Apparently, as he sits at home with Jerry Hall, he's paying close attention to the US election, and he thinks Joe Biden is going to win in a landslide.
President Trump's influential supporter Rupert Murdoch is telling close associates he believes Joe Biden will win the election in a landslide. The Australian-born billionaire is disgusted by Trump's handling of COVID-19, remarking that the president is his own worst enemy, that he is not listening to advice about how best to handle the pandemic, and that he's creating a never-ending crisis for his administration, according to three people who have spoken with Murdoch.
In response to an email inquiry for this report asking him if he believes Biden will win in a landslide and his thoughts on Trump's handling of coronavirus, Murdoch responded, "No comment except I've never called Trump an idiot," referring to a 2018 report that the media mogul called the president a "f–king idiot" following a chat about immigration.
While Murdoch believes the outcome of the election is a fait accompli, his New York tabloid has been doing everything in its power to help Trump's re-election chances, publishing a screaming page 1 story on Wednesday under the headline, "Biden Secret E-Mails." The supposed "smoking gun" emails purported to show that Hunter Biden had introduced his father to a Ukrainian businessman when he was vice president, though the Post relied on unverified documents given to them by Trump's attorney Rudy Giuliani. (Biden's team denies that such a meeting took place.)
Murdoch had long prized having unfettered access to the White House, much like the direct line he has enjoyed to leaders in Australia and the U.K. But people familiar with the matter say the two men have not spoken in several weeks after Murdoch grew tired of Trump's endless complaints about what the president viewed as negative coverage on Fox News.
At one point in the winter, as Murdoch grew increasingly frustrated with Trump, he even considered getting behind another Democratic candidate, having discussions about supporting Mike Bloomberg in his ill-fated presidential run, a Murdoch executive told The Daily Beast. But he is now firmly of the mindset that the next president will be Biden, telling one associate, "after all that has gone on, people are ready for Sleepy Joe."
[From The Daily Beast]
Yeah, this isn't an endorsement, clearly. It's just a long-time political operative/media baron knowing which way the wind is blowing. I too am hoping for and predicting a Biden blowout. But a lot can happen between now and Election …read more
Source:: Cele|bitchy
(Visited 1 times, 1 visits today)