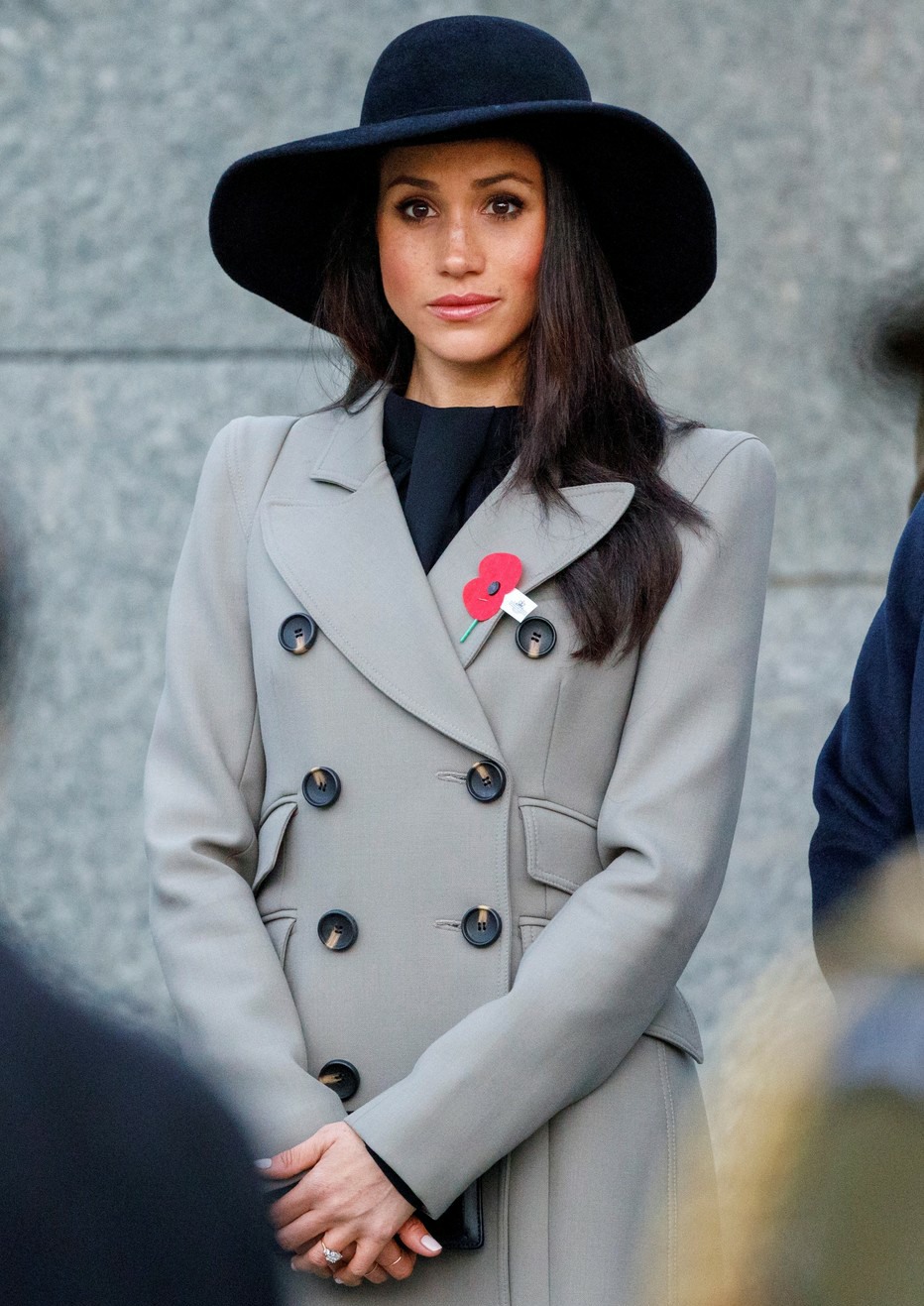 I felt like I was on crack when I read all of the histrionics about Thomas Markle staging those paparazzi photos. To be clear, the whole thing was a dumb set-up: Thomas Markle stupidly staged various photoshoots, then worked with a photographer to sell the images to the British tabloids like The Sun and The Mail, then The Mail ran an exposé about how Thomas staged them, when the Mail knew full well that the photos were staged when they bought them. This whole thing was an extremely dumb, ginned-up controversy from the beginning. Thomas Markle is being punished for not setting up pap strolls the traditional way, the way the Middletons do, and he's being punished as a proxy because the British tabloids have their knives out for Meghan.
Well, now the outrage and pearl-clutching coming out of Britain reached a fever pitch. Thomas Markle was embarrassed and shamed across the world. And now he's not even going to his daughter's wedding.
Meghan Markle's father will not be walking her down the aisle Saturday … he isn't going to the wedding at all because of the fallout over selling photos of himself … TMZ has learned. Thomas Markle tells TMZ, he meant no harm to Meghan or the Royal Family when he made a deal to allow a photo agency to take pics of him getting ready for the wedding. He says he had a reason and it was not principally about money.
Markle tells us over the last year he's been ambushed by paparazzi who have photographed him in the most unflattering circumstances … buying beer, looking disheveled and reclusive. He's especially upset that they made him look like a lush. Thomas says he doesn't even drink beer … he was buying it for the guards at the place where he lives.
He says since his daughter started dating Prince Harry he's been offered anywhere between $50,000 and $100k for interviews and he's turned all of them down. Thomas says the paparazzi agency approached him, offered him money — though nowhere near the reported $100k — and he figured there was no harm in it and it would help recast his image. He admits the pics look "stupid and hammy." He says he was just going along with the paparazzi agency, which he now deeply regrets. And, Thomas says, he suffered a heart attack 6 days ago but checked himself out of the hospital so he could attend the wedding. He's now decided not to go because he doesn't want to embarrass the Royal Family or his daughter.
[From TMZ]
According to various royal reporters, Thomas Markle's confirmation to TMZ came as a shock to Meghan and Harry. As in, they were still expecting him to fly to England for the wedding as of mid-day Monday. But once they got confirmation, this issued a vague statement:
KP seemingly confirm Tom Markle won't be at the wedding. They said: …read more
Source:: Cele|bitchy
(Visited 4 times, 1 visits today)