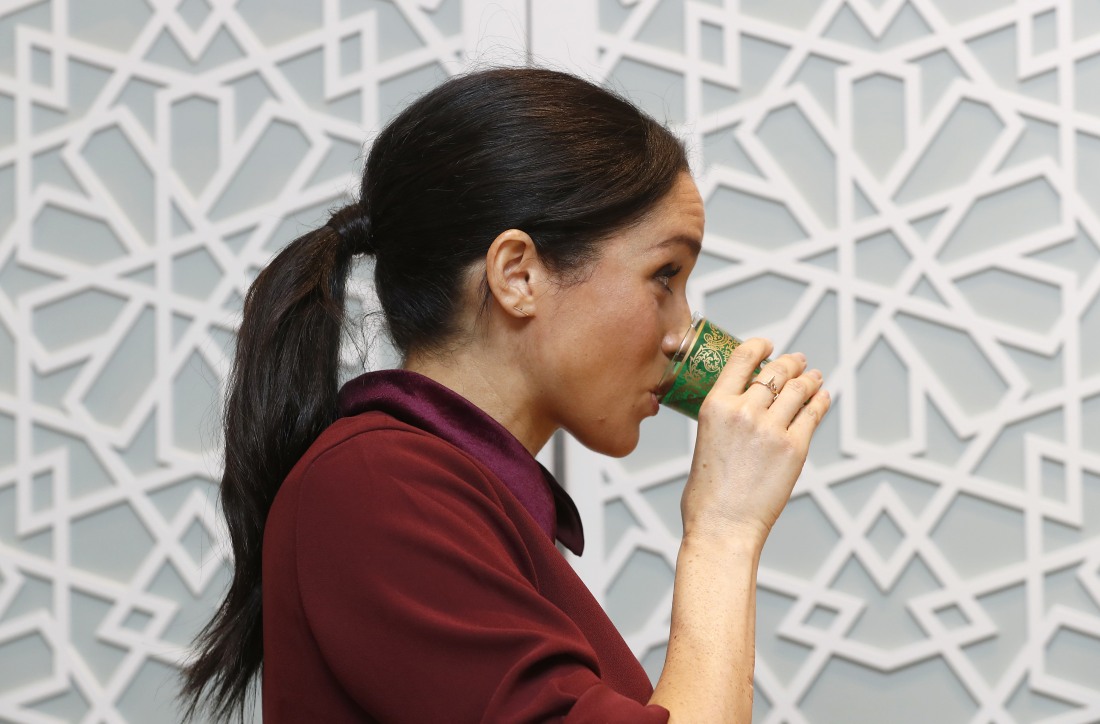 You're never going to believe this, but the Bitter Bettys of the royal press pack have some terrible takes on the formalization of the Sussexit. Last Friday, Buckingham Palace announced that "The Queen has written confirming that in stepping away from the work of The Royal Family it is not possible to continue with the responsibilities and duties that come with a life of public service." The Sussexes snapped back: "the Duke and Duchess of Sussex remain committed to their duty and service to the UK and around the world and have offered their continued support to the organisations they have represented regardless of official role. We can all live a life of service. Service is universal." Camilla Tominey says not so fast, Harry and Meghan clearly – !! – don't understand public service. O RLY.
The UK Telegraph's associate editor, Camilla Tominey, said it was "never going to be possible" for Harry and Meghan to "have the best of both worlds".
"Part of the problem is that the Sussexes do not seem to understand what public service actually is," said Tominey. "As a California-born former actress, Meghan can arguably be forgiven for this. But it somewhat beggars belief that Harry, a blood-born prince who grew up in the Firm, agreed to respond to the statement with the line: 'We can all live a life of service. Service is universal.' Not only is it deeply disrespectful to engage in this sort of last word freakery with the Queen, but I also do not think the 94-year-old monarch, who has devoted her whole life to duty, needs to be lectured on service by anyone, not least when her 99-year-old husband remains in hospital. It is undoubtedly highly commendable that Harry and Meghan want to continue with their charity work, philanthropy is not, and never has been, the same as public service."
She said the couple had spent the last 12 months "desperately trying to disguise the fact they have swapped duty for dollars", citing their "megabucks deals" with Netflix and Spotify, plus the upcoming interview with Oprah Winfrey on March 7.
[From News.com.au]
You know what beggars belief? That in the year of our lord Beyonce 2021, there exists an entire industry devoted to lecturing Harry and Meghan for wanting to serve, asking to serve, being refused their offer to serve, and then criticizing them for all of it. Again, the Queen is not the gatekeeper to duty and service. Again, the "royal way" of approaching service to one's country with grim hatred is not the only way. Again, Harry and Meghan are exposing the Windsors' main thing, which is that the transactional nature of royal duty is beneficial to the Windsors and no one else. But wait, do you care what Angela Levin has to say?
Royal commentator Angela Levin labelled Meghan Markle and Prince Harry's Royal Family departure as "rude". Ms Levin added that it showed Queen Elizabeth II that the couple "don't …read more
Source:: Cele|bitchy
(Visited 1 times, 1 visits today)

Marvel Studios & Disney+ | SUPER BOWL 2021 | Promo