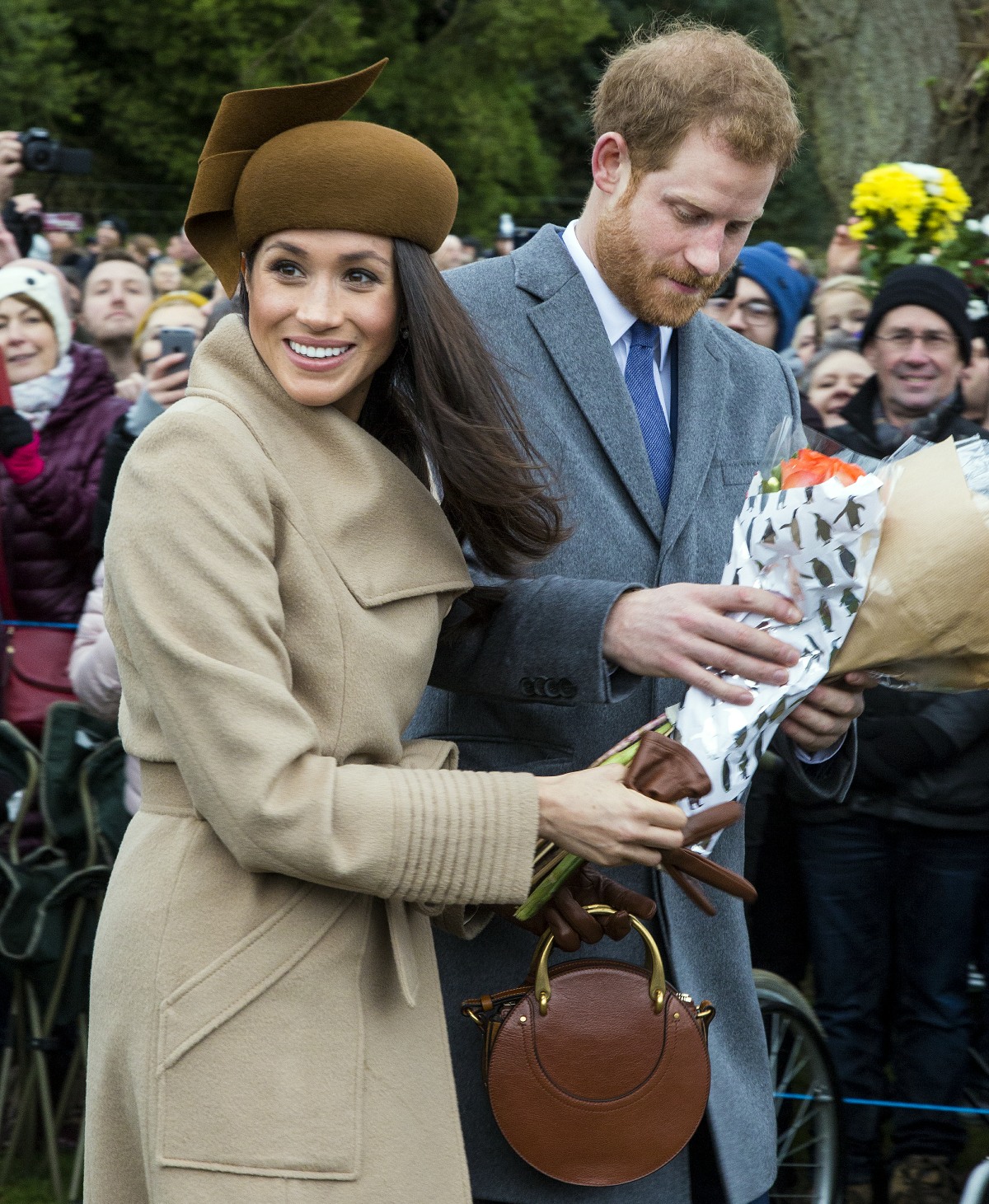 The Duke and Duchess of Montecito are very happy where they are, thank you very much. But it's funny to see both American and British media outlets try to turn that simple fact into some kind of scandal. Do I think that Harry & Meghan would have preferred to spend this year traveling and working? For sure. But they aren't unhappy – they live in a giant mansion with a million bathrooms, they have tons of space for Archie and the dogs, and they're working on a million Netflix and charity projects. They're totally fine. Not only that, but they can go out on date nights and no one bugs them:
Meghan Markle and Prince Harry have been making time for each other as they settle into their new community of Montecito. The Duke and Duchess of Sussex arrived hand-in-hand at Lucky's Steakhouse on Oct. 6, where they had a cozy date night with friends Katharine McPhee and David Foster.
"Sometimes they do solo dates," a source tells PEOPLE in this week's issue, "and sometimes with friends." The laidback Santa Barbara area offers an ideal lifestyle for the couple, who had been craving a slower pace. In town, "no one really bothers them," the source adds.
[From People]
I think that's probably true, especially how little we've seen of them IN Montecito – I'm sure there are paparazzi in town permanently, looking to disrupt sh-t. But I also think that in those wealthy enclaves like Montecito, people mind their business and keep their mouths shut. Which is why Harry & Meghan will be spending Christmas in California, thank you very much:
Prince Harry and Meghan Markle won't be returning to the United Kingdom before the end of the year, and plan to spend Christmas at their new home in Los Angeles. There had been speculation that Harry was planning to return to his homeland following reports of activity at the couple's Frogmore Cottage home in Windsor, where aides had reportedly been told to prepare for the royal's arrival. However sources close to the Duke have told Vanity Fair that Harry isn't planning to cross the Atlantic any time soon because of the pandemic.
"Global travel has been made very complicated by the coronavirus pandemic and at the moment the Duke has no plans to travel back to the UK, certainly not before Christmas," said the source. "The problem is if he comes over then he has to quarantine and that makes things quite difficult."
Harry and Meghan are said to be looking forward to spending their first American Christmas together in their new Montecito home. It will be the second year in a row the Sussexes have missed Christmas with the Queen and the royal family. Last year they spent the festive season at a friends' home in Canada.
With coronavirus cases rising in the UK and a possible ban on households mixing, all plans for the royals' Christmas are also on hold. Nonetheless, the news that Harry won't …read more
Source:: Cele|bitchy
(Visited 1 times, 1 visits today)