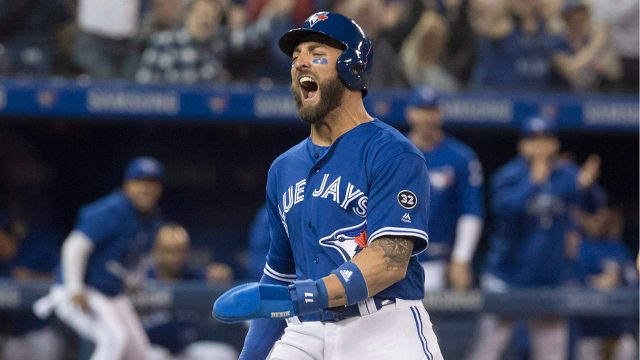 TORONTO – John Gibbons' job security has been a topic of discussion for years in Toronto, so it's no surprise to see those questions resurface as the Blue Jays return home with a 51-60 record.
On Monday, Sportsnet's Jeff Blair wrote that this could be Gibbons' final homestand as manager, and on Tuesday Ken Rosenthal of the Athletic wrote that the Blue Jays "seem destined to move on" from Gibbons, whose contract runs through 2019.
But when asked about Gibbons' status Tuesday evening, Blue Jays GM Ross Atkins said Gibbons remains in good standing with the front office and continues to contribute to plans for this season and beyond.
"Our relationship's great," Atkins said. "Every day our conversation's about solutions and part of our conversations obviously have to incorporate the future, too, so he's very much a part of those."
Gibbons' first stint with the Blue Jays began in 2004 and ended midway through the 2008 season. He was re-hired before the 2013 season, and managed the Blue Jays to consecutive ALCS appearances in 2015-16. Before the 2017 season, the Blue Jays restructured Gibbons' contract, which includes a 2019 club option.
As Atkins noted, injuries to prominent players such as Marcus Stroman, Aaron Sanchez and Josh Donaldson have contributed significantly to the club's current sub-.500 record.
"I don't think there's ever a good time to make those decisions," Atkins said when asked about the possibility of a personnel change. "Right now we're just focused on solutions and improvement and getting better."
Toronto Blue Jays on Sportsnet NOW
Livestream the Toronto Blue Jays on the most popular devices. Plus, get over 150 marquee MLB matchups, the Home Run Derby, All-Star Game and Postseason.
SIGN UP NOW
The Blue Jays continue seeing positive signs from Gibbons, Atkins said.
"Our values," the GM said. "Collaboration. Looking to improve. Empowering people, respecting other people. His humility. He can't control team results always. I'm as much a part of that as anyone. We all are. We're focused on him getting better, us getting better and, ultimately, the organization getting better."
Source:: Sportsnet.ca
(Visited 3 times, 1 visits today)