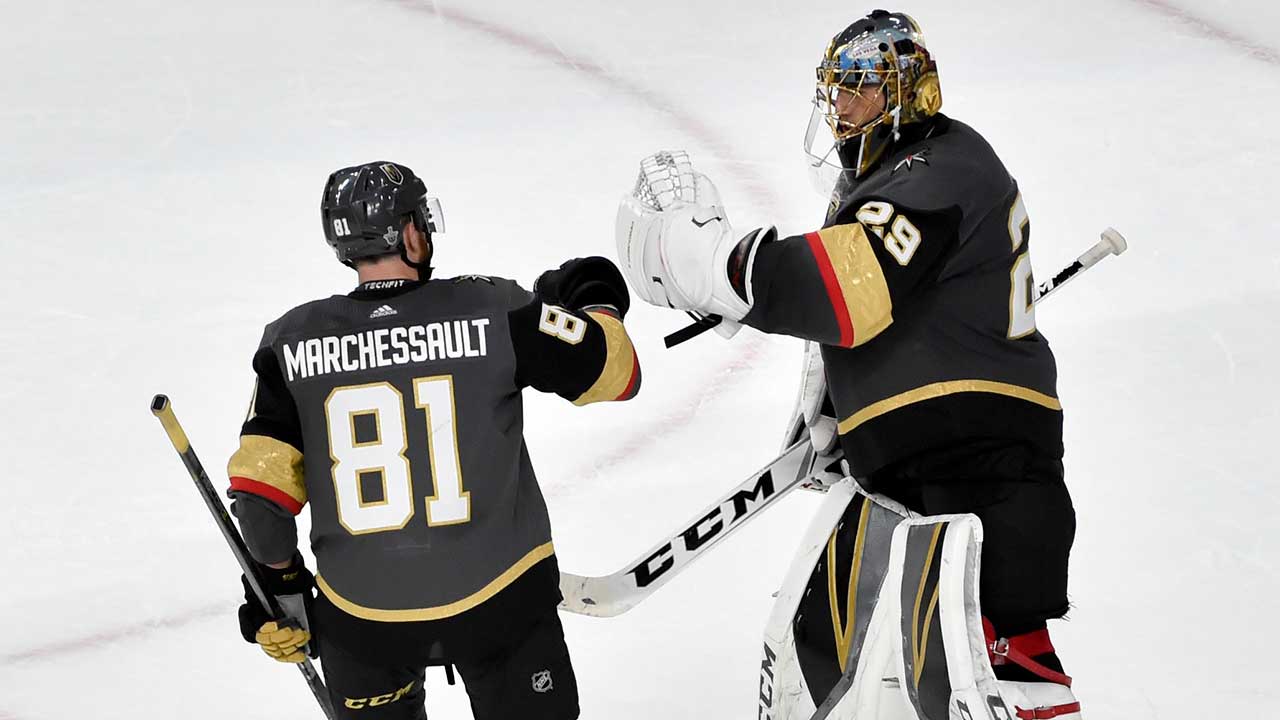 The Vegas Golden Knights have been the feel-good story of the NHL this season and, following their Game 3 win over the Winnipeg Jets, Marc-Andre Fleury took the time for a post-game locker-room visit that warmed the hearts of fans just a little bit more.
Fleury met with Carson and Jackson Haugan, sons of the late Humboldt Broncos head coach and GM Darcy Haugan, after the team invited the Haugan family to Wednesday night's game.
There are just no words to describe Marc-Andre Fleury. Before he even took his pads off after game 3 of the Western Conference Final he spent time with the two sons of the Humboldt Broncos coach Darcy Haugan. They don't make too many like him. pic.twitter.com/cIxbG6AhXo
— Kevaney Martin (@KevaneyMartin) May 17, 2018
Vegas mascot Chance flew to Humboldt earlier in the week to surprise the kids and their mother, Christina Haugan, and offered them the opportunity to watch the Western Conference Final showdown.
.@ChanceNHL flew out to Humboldt earlier this week to surprise the kids with the trip to Vegas pic.twitter.com/XmDq8tA0b2
— Vegas Golden Knights (@GoldenKnights) May 17, 2018
The entire hockey community has come together, first to grieve, and now to aid in the healing process after last month's tragic bus crash killed 16 people, including 10 players, the bus driver, two coaches, the athletic therapist, a volunteer statistician and a broadcaster.
The Jets were one of several NHL teams to pay tribute to the team, wearing 'BRONCOS' on their jerseys instead of their own team nameplates in early April.
With Fleury and his team's classy move on Wednesday, it's clear #HumboldtStrong is still firmly the thoughts of everyone throughout the league.
Source:: Sportsnet.ca
(Visited 6 times, 1 visits today)