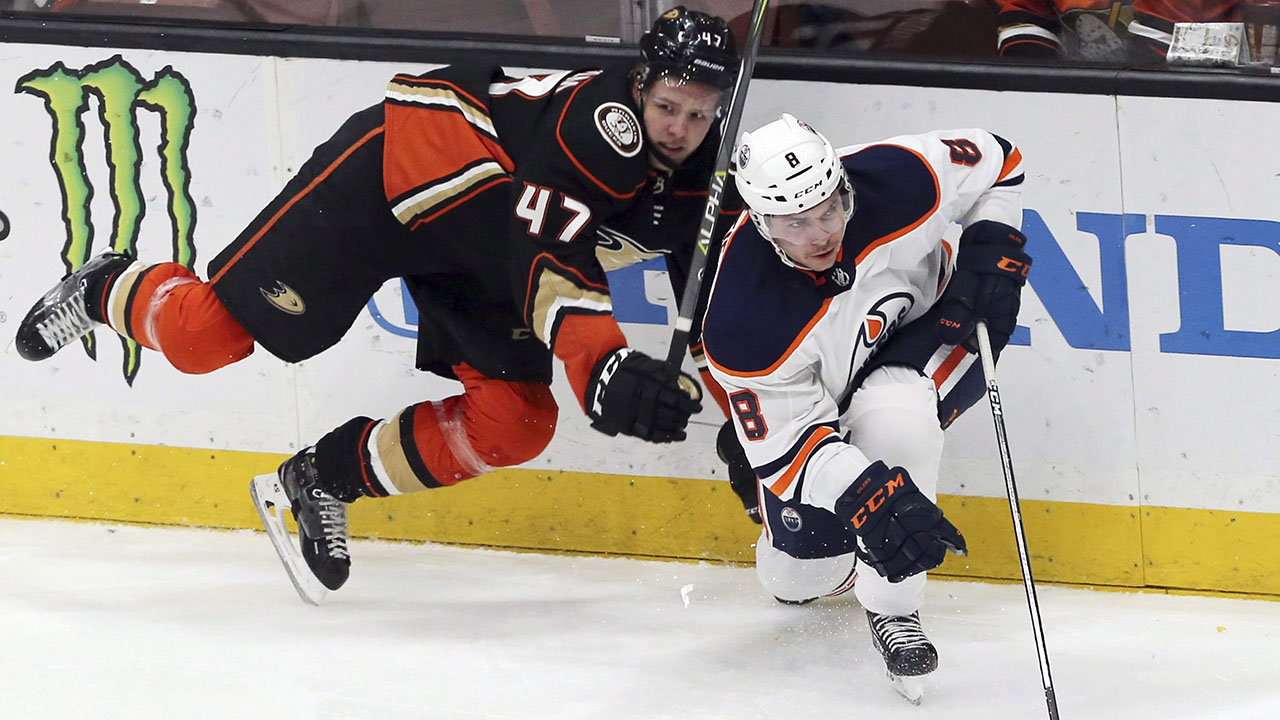 EDMONTON — Ty Rattie is the luckiest man in hockey. And he spent the summer never letting himself forget it.
"Every day."
With a fresh National Hockey League training camp opening on the ice in Edmonton this morning, Rattie — perilously on his third organization at the young age of 25 — finds himself on the right flank of one Connor McDavid.
Connor and Goner. A guy tossed on the scrap heap by the team that drafted him originally, playing next to a guy this league will never forget.
"I thought about it every day," Rattie, a refugee from St. Louis, Carolina, and two-thirds of the season at AHL Bakersfield last year, said. "Everybody thinks about it. Just the player he is, who wouldn't want to play there? Whenever I was on the ice, whenever I was working out … I've worked my whole summer to prove I can be in that spot.
"Every single player in the world wants to play on that right side, on that line. If I do get that chance, I'll do whatever I can to never let it go."
With Ryan Nugent-Hopkins on the left, that puts Rattie alongside a pair of No. 1 overall picks, something that wasn't out of the question for him at one point in time. Let's go back.
As a Bantam AAA, Rattie rewrote the records books in Alberta, scoring 75 goals and 131 points in a mere 33 games for the Airdrie Extreme. In a delicious twist, he went second in the 2008 Western Hockey League bantam draft behind (wait for it) Nugent-Hopkins.
Rattie was a Top 3 scorer in the WHL for two straight years, a kid with the gift to score. He had 105 goals in his last two seasons of junior hockey and the St. Louis Blues — who'd drafted him in the second round — thought they'd drafted their way into perhaps the best right side in the NHL one day, having picked Vladimir Tarasenko in 2010, one year before Rattie.
The dream never materialized, however. Rattie scored enough in the minors, but over four seasons the Blues gave him just 30 NHL games. They dealt him to Carolina, who made their decision on Rattie after just five games, and last season he landed in Bakersfield.
How on earth does that player end up in this situation? Well, he may have just found a team just messed up enough to have room for him.
"Ty Rattie got a opportunity and took advantage of it," said Oilers coach Todd McLellan, whose team was having such a bad season last year, they had time to try Rattie on for size. "He is a player that was almost at the end of opportunity, and he took advantage of it. If we'd have had the season that we had hoped to have, maybe he wouldn't even have got that chance. But he got it, and he took advantage of it. And we expect him to hold on to it."
Rattie, who once joked that McDavid, "could put up 100 points …read more
Source:: Sportsnet.ca
(Visited 3 times, 1 visits today)